Woman Charged in Murder of Florida Lotto Winner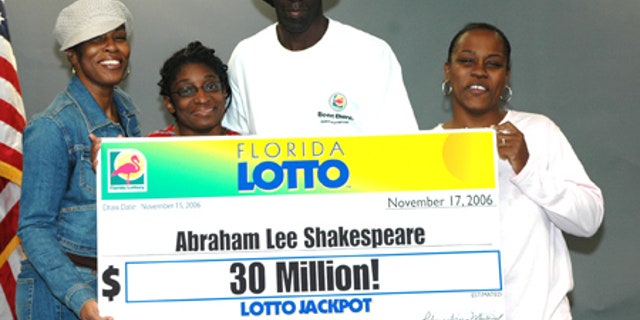 TAMPA, Fla. – The woman already facing charges related to the death of a Florida Lottery winner was charged Friday with first-degree murder.
Hillsborough County detectives have filed the first-degree murder charge against Dorice "Dee Dee" Moore, 37, in connection with the homicide of Abraham Shakespeare, Sheriff David Gee said.
Moore was already in the Hillsborough County Jail, charged as an accessory to Shakespeare's murder.
Shakespeare was killed in April 2009, at a home in a rural town east of Tampa, according to detectives. That's around the last time Shakespeare was seen. Officials in Polk County — where he lived and was reported missing — had long thought he had been killed.
Moore befriended Shakespeare after he claimed the $30 million winning ticket in 2006 and took a $17 million lump sum payment.
She said she wanted to write a book about Shakespeare, but officials said Moore scammed him out of money. Shakespeare's body was found last month buried 5 feet deep under a 30 foot by 30 foot concrete slab behind the home Moore owns with her boyfriend.
Moore has said previously that she did not kill Shakespeare. No one else has been charged in the death.