Toy Fair Has Something for Everybody -- Even Kids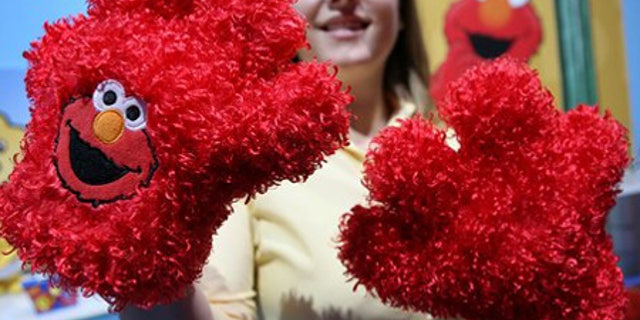 NEW YORK – Thousands upon thousands of toys ... and not a child in sight. Welcome to the New York Toy Fair, the destination for adults who have decided what children will want under their Christmas trees next winter, whether the kids like it or not.
Possibly in honor of the attendees, this year's fair celebrated many oldtimers' anniversaries — Barbie's 50th, Candyland's 60th, and G.I. Joe's 45th, giving the over 1,100 exhibitors and the middle-aged folks who came to see their wares an opportunity to revive old memories.
It also gave the grownups a sneak peek at what they think kids of all ages want most: the hottest toys that will soon be hitting the market, the ones you'll be fighting other parents for the privilege of buying.
Click here to view toys from the fair.
This year's toys range from the basics to the weird to the just plain hilarious, like the Smash Me Bernie Doll, a lifelike depiction of disgraced financier Bernie Madoff that you can take out all your frustrations on. Smash it; it feels good.
Walk among the gazillions of toys, and three trends emerge that define, for better or worse, what will be hot this year: digital toys, green toys and specialty toys, which are surprisingly expensive despite the dismal economy.
VIRTUAL TOYS
Let's face it, your kids don't spend enough time in front of a TV or computer screen. There are still a couple of hours available in the day during which they can get no exercise whatsoever. That's the whole purpose of the toys with a virtual tie-in: to get your child in front of a computer, maybe in an educational setting, but definitely not moving at all.
Companies are releasing toys that tie in to the digital world like never before. LEGO, the plastic building blocks that have enthralled children for decades, is going back to basics but also going digital — releasing a set of "regular" LEGOs called "Builders of Tomorrow."
The blocks look and feel like the LEGOs of yesteryear — but these give you the opportunity to go online at legofamilytime.com to learn how to make them a more communal experience.
Emoticons, those small faces that express emotions in e-mails or instant message conversations, are now becoming a moneymaker for toy companies. Techno Source is offering children a way to personalize their online life with the Web site Smileycentralstudio.com, where kids can download smileys, create their own smileys and get free smiley wallpaper.
The company also sells plush versions of their emoticons, from which kids can unlock new art and tools to further customize their digital personalities.
The industry is also gender-aware. The actionjetz.com universe offers boys a hangar in which they can store and learn more about their toy airplanes — after they purchase them in the real world.
And Karito Kids has an online world where girls can play with multi-cultural avatars of their dolls. They can watch them live online, and girls can learn about different world traditions and cultures It's a meaningful pursuit, and it focuses solely on girls. (As every girl learns soon enough, boys have no culture.)
GREEN TOYS
The organic movement has infiltrated every part of our lives: food, clothing and now, toys.
Welcome to the "Whole Foods" of the toy industry — extremely marked-up products that are basically similar to the old playthings, only these carry the "green" label. And $20 extra on to the retail price.
A new line of plush animal toys called Aminals offers kids a "safe," chemical-free way to play. Each toy comes with a booklet explaining the importance of going green and caring about the environment. When you're done, this toy will even decompose in a way that is totally safe for the environment. No need to toss that old toy in the garbage. Just throw it into the woods and watch it feed the plants.
Many new toys are also being made out of recycled goods. The Fuzz That Wuzz is a line of teddy bears from Mary Meyer that are made out of recycled water bottles. The bottles are broken down until the fibers can be spun as fabric, and the end result has a feeling similar to felt.
A start-up company called Sprig creates toys out of sawdust and old yogurt cups, which allows them to use around 30 percent less plastic. The signature line is five different little people who tell stories about working in nature, but you can hear the stories only if you play with the toys — because there are no batteries. The entire toy is powered by natural energy.
"Fourteen billion batteries thrown away every year and I didn't want to add to that statistic," said Sprig's founder, Chris Clemmer.
Sprig also offers Bee and Butterflies Farm, a set of toys that comes with flowers that are made of biodegradable paper and come with actual seeds that will sprout five different types of flowers if you plant them.
SPECIALTY TOYS
Damn the economy, full spend ahead! You want it, and you'll pay through the nose for it — even if it's a $150 Rubik's Cube.
The National Entertainment Collectibles Association offers action figures from your favorite cult classic movies like Saw, Chucky, House of 1000 Corpses and Twilight. It also offers prop replicas, like the mask and machete from Friday the 13th. Call these Toys That Stay In Their Boxes — the ones that fill the front room of people who believe its cool to show off their "collection." Think Steve Carell in the "40-Year-Old Virgin."
The Rubik's Cube, on the other hand, Is something you'll play with — only it no longer costs a buck and a quarter at the discount store. Techno Serve has created a touch-screen Rubik's cube that glows in colors and has internal memory, meaning you can turn it on and off without ever losing your place. It also provides hints on solving the puzzle — or you can watch the cube solve itself.
It's a little pricy at around $150 dollars, but it is for meant for cube freaks — and non-cube freaks who need a great come-on line: Want to light up my Rubik's Cube?
Or you can come up and look at my paintings. Toy 2 R is a leader in the urban toy movement, which is the market of artists painting their own patterns on toys and then selling the toys as works of art. You can own a piece of toy art painted and designed by a famous artist for less than owning the actual painting. Many consumers look at these pieces as decorations — not just your average toys — and many others are looking for a reason to justify having toys in their living rooms.
Modelworks, the company responsible for Smash Me Bernie, offers a lot of custom options that may run a little more expensive — maybe into Madoff money. The company creates custom boats and planes for those who want model-sized representations of their private jets or party yachts. The company can even create a "mini-me" doll, an action figure of you created from a picture that you send in. It's what every egomaniac needs for Christmas.