The Allure of Ink: Why Some Men Love Tattooed Women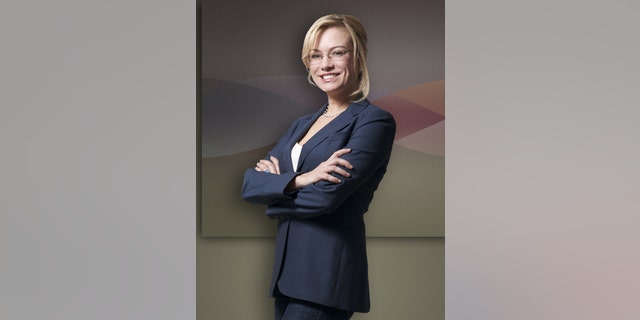 NEWYou can now listen to Fox News articles!
Tattoos — or "tatts" or "ink," as they are often called — are no longer fuzzy blueish anchors or mermaids reserved for sailors with big biceps. Whether it's a Chinese symbol for "courage" or "wisdom," or a tribal zigzag on the lower back — or a "full sleeve" of original art that covers the arm from the shoulder to the wrist — it seems just about everyone is slapping a permanent coat of colors on his — or her — body these days.
Tattooists have risen to "artist" status, with waiting lists and trademark recognizable styles that even have a pecking order. Is your tat from Atlanta's Brandon Bond? LA's Kat Von D? New York's Mike Bellamy?
It's hard to find a celeb under 30 who doesn't have at least one rose or star on the hip or flank. Apart from what most people will tell you about a tattoo and its personal significance, the sexy factor is part of the decision as well. Irreverent, daring and sexy. Sexy in that bad boy, Tommy Lee/Jesse James kind of way.
Which leads of course to today's pop culture topic of the day: Jesse James' mistress Michelle "Bombshell" McGee, who long ago pushed the boundaries of putting tattoos above the neckline and below the shirt sleeve cuffs, "Pray for us sinners" scripted across her forehead. Yes, her forehead. Now that's hardcore.
Given the current trend of mistresses outing their lovers, every cheatin' man in America is losing sleep, but many are puzzled by Jesse's choice. Maybe the very fact that she seems the polar opposite of his wife Sandra Bullock is the answer. In fact, McGee seems a more likely counterpart to James, at least at first glance. Serious tattoo aficionados as with any niche group or subculture are attracted to each other.
While I wholeheartedly agree, deceiving your significant other is a huge breach of trust in a relationship, and as a psychologist I am puzzled at how the public immediately focuses on pitting the mistress and wife against each other in a beauty contest. McGee immediately got labeled "skanky" because of her tattoos, and Bullock the poised, elegant, misled wife. Just as with Tiger Woods, I keep hearing how beautiful his wife is, how could he have cheated on her?! Beauty has nothing to do with why a man cheats. Entitlement, boredom, and poor self control do.
When Sandra Bullock married Jesse James, it was a union of the American sweetheart tames the bad boy. Like many men who pick Madonna-like women instead of their usual patterns, they do it because they are hoping that these clean cut, responsible women will somehow reign them in — somehow inspire them to change their "evil" womanizing ways. Bullock looked like she had indeed tamed the motorcycle-riding bad boy. Jesse stepped up, even going to court for custody of his children, making Bullock stepmom.
Psychologically though, if he didn't address his penchant for tattooed wild women, it would resurface, and it did when his new wife was away and busy, that craving for adulation by someone more like him. Famous for his motorcycle shop and tattoos, of course McGee was flattered by the attention. Whether you like tattoos or not, she is beautiful. And for a man who likes his ink, and lots of it, very tempting.
Dr. Belisa Vranich is a psychologist and sex expert. She is the author of three books, including her latest "He's Got Potential," which is in stores now. Do you have a "Dear Doc" question? E-mail Dr. Vranich at DrBelisa@gmail.com and check out her Web site at www.drbelisa.com.