Suspect in Arkansas Anchorwoman Slaying Refuses Mental Exam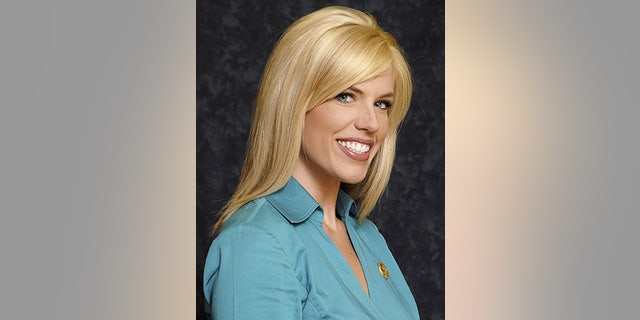 NEWYou can now listen to Fox News articles!
LITTLE ROCK, Ark. – The man accused of killing an Arkansas television anchorwoman refused to undergo a mental examination, but did so in a "rational" way, a psychiatrist said.
The psychiatrist's comments in the capital murder case against Curtis Lavelle Vance come after he told a judge he no longer trusted his team of public defenders. Vance's lawyers sought to have the results of the exam filed under seal in Pulaski County Circuit Court, but the psychiatrist's letters were available to the public Friday.
Click here for photos.
In the letters by Stacy M. McBain, a forensic psychiatry fellow at the Arkansas State Hospital, she told the court that Vance refused to cooperate for the examination May 27. The interview likely took place at the Pulaski County jail, where Vance remains held without bond for the slaying of Anne Pressly, a morning anchorwoman for Little Rock television station KATV.
"The defendant gave a well-stated, rational and reasonable explanation as to why he did not wish to participate and reported no history of mental illness or mental health treatment," McBain wrote. "It is my opinion that Mr. Vance's unwillingness to participate in the examination is not the result of mental disease or defect."
In a later letter, McBain said she spoke with a deputy prosecutor and Katherine Streett, Vance's lead public defender, in a conference call about the case. McBain again stressed she hadn't performed a formal examination on Vance.
"During my brief interaction with Mr. Vance and review of the limited data he provided to me, I found no evidence that would indicate the defendant lacks the capacity to understand the proceedings against him or the capacity to effectively assist his attorney in his own defense," McBain wrote.
Streett declined to comment Friday, citing a gag order in the case barring defense lawyers, police, prosecutors and others from talking to reporters. Streett also has requested state child-welfare officials turn over any records they might have about abuse Vance or his siblings suffered as children.
Vance, 28, of Marianna is scheduled to appear at a court hearing Tuesday to discuss the mental examination. At a May hearing, Vance told Piazza he wanted a new team of lawyers to represent him after detectives collected a sample of his hair without warning.
Piazza denied Vance's request for a new defense team, saying that he had no control over who the state public defender commission put on individual cases.
If convicted of capital murder, Vance would face either a death sentence or life in prison. Prosecutors have yet to say whether they'll seek the death penalty in the case, scheduled for trial Sept. 9.
Pressly, 26, worked as a reporter and anchorwoman at the ABC affiliate. Pressly's mother found her severely beaten Oct. 20 after she missed a wake-up call at her Little Rock home. Pressly died at a hospital five days later having never regained consciousness.
Police worked for weeks with a named suspect. In November, police say a DNA sample collected at the journalist's home matched a sample from an unsolved rape in Marianna, about 90 miles east of Little Rock. Detectives focused on Vance, who had allegedly been seen loitering around several homes that had been burglarized in the Mississippi Delta community.
Vance has pleaded not guilty in both attacks. He faces felony rape, residential burglary and aggravated robbery charges in the Marianna attack, as well as residential burglary, rape and theft charges over Pressly's slaying.