'Rockefeller' Unlikely to Plead Guilty to Kidnapping Daughter, Deal Possible in Future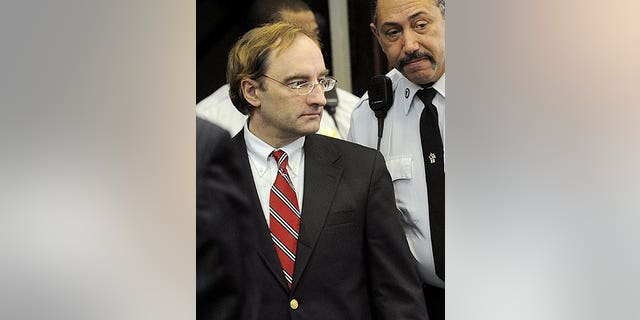 BOSTON – A lawyer for the man who calls himself Clark Rockefeller said Tuesday that his defense team and prosecutors are still "far apart" on an agreement for him to plead guilty to kidnapping his 7-year-old daughter.
Attorney Jeffrey Denner said it is unlikely Rockefeller, whose real name is Christian Karl Gerhartsreiter, will enter guilty pleas during a court hearing in Suffolk Superior Court Tuesday afternoon.
Denner said he is still talking to prosecutors about a possible guilty plea, but there is "no meeting of the minds whatsoever" on terms of the agreement.
"We have a notion of what we think makes sense, and they have a notion of what they think makes sense, and at this point, the notions are far apart," Denner said.
Assistant District Attorney David Deakin declined to comment.
Gerhartsreiter is charged with snatching his daughter, Reigh Boss, off a Boston street during a supervised visit last summer. He was captured in Baltimore six days later, and his daughter was found unharmed.
After his arrest, authorities discovered that Rockefeller was using a false name and is really a German national who has lived under fake identities since moving to the United States in the late 1970s.
California authorities have labeled Gerhartsreiter a "person of interest" in the 1985 disappearance of a San Marino couple, Jonathan and Linda Sohus. Authorities say he rented a guest house on the couple's property.
Gerhartsreiter is charged with parental kidnapping, assault and battery, assault and battery with a dangerous weapon, a car, and giving a false name to police. Authorities said he shoved a social worker who was supervising the father-daughter visit and jumped into a waiting car. The social worker received minor injuries when he tried to grab onto the car and fell to the ground.
Denner would not say whether the stumbling block to Gerhartsreiter's guilty plea is the recommended sentence or the number of charges he would plead guilty to. His trial is tentatively scheduled to begin March 23, if no plea agreement is reached.
Last month, prosecutors said they would recommend a sentence of 4 1/2 years to 5 years if Gerhartsreiter pleaded guilty. Denner would not say what he will recommend for a sentence.
Click here for more on this story from MyFOXBoston.com.