Rare 1937 Bugatti Supercar on Auction Block, Expected to Sell for $4M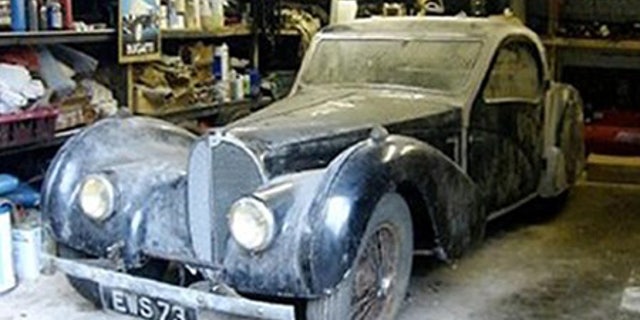 A rare vintage car on the auction block this weekend will likely fetch $4 million.
Bonhams auction house in Paris is selling the black 1937 Bugatti, one of only 17 ever made, on Saturday.
The powerful 2-seater, a Type 57S Atalante, had a top speed of 130 mph at a time when most cars could only go half as fast or less.
It is expected to sell for than 3 million British pounds, or $4.3 million.
"It was an incredibly valuable car in period," James Knight, the managing director of Bonhams motoring department, told NPR. "It would have been one of the most expensive cars you could afford to drive on the road."
The dusty old luxury car was hidden away in the garage of an elderly doctor who bought it in 1955 and last used it around 1960. His relatives found it after his death.
British race car driver Earl Howe was the Bugatti's first owner.
• Click here to read more about the rare Bugatti.
The Associated Press contributed to this report.