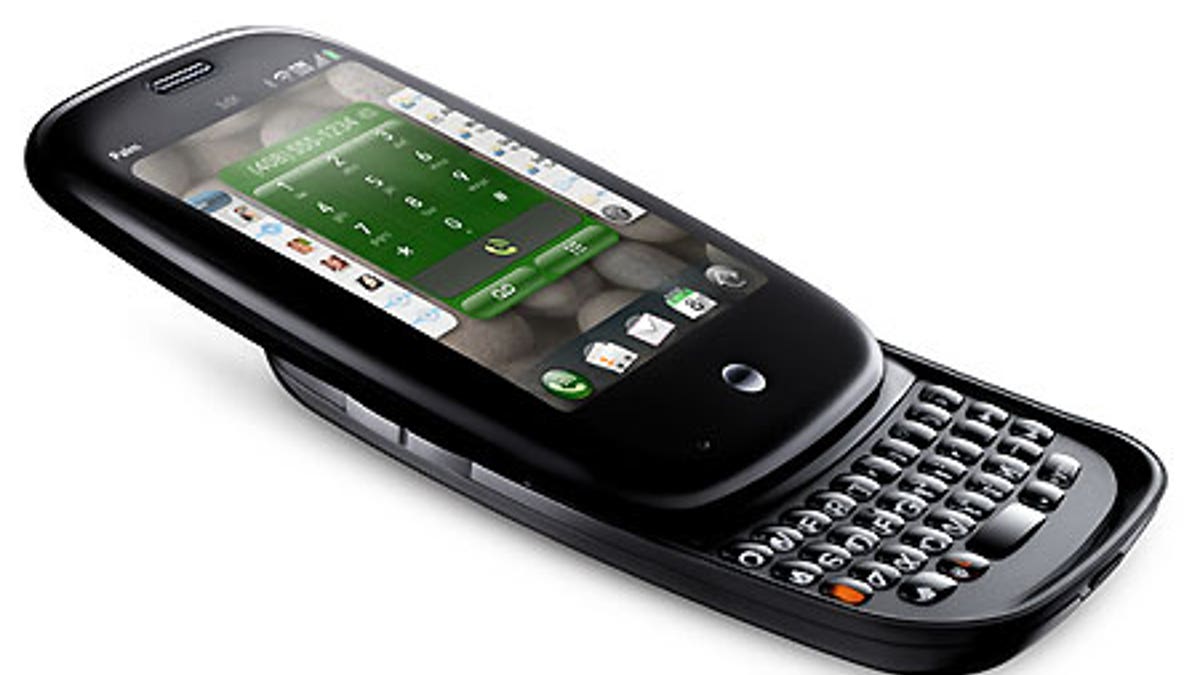 SAN FRANCISCO – Palm Inc (PALM.O) posted a narrower-than-expected fiscal fourth quarter loss on Thursday, and highlighted strong demand for its just-unveiled Pre smartphone.
Palm's shares rose more than 14 percent in after-hours trading.
Executives said early signs were promising for the Pre, which will compete head-to-head with Apple Inc's (AAPL.O) iPhone and Research in Motion's (RIM.TO) BlackBerry and which Palm hopes will lead the company out of persistent losses.
Palm said demand for the Pre was exceeding its expectations. The device is expected to enhance margins at the company, which in past years has steadily relinquished market share to rivals.
• Click here for a Fox Business Network interview with Palm's CEO.
• Click here for FOXNews.com's Personal Technology Center.
• Got tech questions? Ask our experts at FoxNews.com's Tech Q&A.
Avian Securities' Matthew Thornton estimated Palm booked revenue for 70,000 Pre units in the May quarter, which ended May 29. He said that, along with a more favorable tax rate and lower-than-expected operating expenses, helped the company blow by Wall Street estimates.
"We're successfully ramping supply to meet demand that is strong and growing," Chief Executive Officer Jon Rubinstein told analysts on a conference call, referring to the Pre.
The device, which went on sale at the beginning of June, has garnered generally favorable reviews. Analysts estimate Palm has shipped about 150,000 units so far.
The Pre's impact will be more fully reflected in the current quarter, because of its June launch date. Sprint Nextel Corp (S.N) is the exclusive U.S. carrier for the device.
Palm said it could turn cash-flow positive in the second-half of fiscal 2010 and reassured analysts that its capital position was sufficient, which Thornton called the "most interesting takeaways."
The company posted a net loss applicable to common shareholders of $105 million, or 78 cents a share in the fiscal fourth-quarter ended May 29, compared with a loss of $43.4 million, or 40 cents a share, in the year-ago period.
Excluding items, Palm's loss was 40 cents a share, compared with an average analyst estimate for a loss of 65 cents a share, according to Reuters Estimates.
Revenue fell 71 percent to $86.8 million. The Wall Street estimate was for revenue of $80.3 million.
Palm pioneered the market for handheld devices in the 1990s, but it has fallen behind competitors like Apple and Research in Motion, which were quicker to roll out models with popular applications.
The Pre, featuring Palm's new WebOS, is now entering a market chock-full of other competitors from Nokia (NOK1V.HE) to HTC. A new iPhone 3GS launched last Friday and sold more than 1 million units in the first three days.
Rubinstein, appointed chief executive days after the Pre was launched to the public, pointed to a rapid shift to smartphones from standard mobile phones, creating a market big enough for all.
"Such significant growth means there is room for three to five players to win in this space. We don't have to beat each other to prosper."
Palm's App Catalog has seen 1 million downloads, he added.
The company shipped 351,000 smartphone units in the quarter, up 6 percent from the previous quarter but down 62 percent from a year ago.
Its adjusted gross margin stood at 26.8 percent. The company said it expects its adjusted gross margin "over time" to rise above 30 percent.
Cash and short-term investments totaled $255.1 million.
The company's shares closed at $14.02 on the Nasdaq and were up to $16.07 in extended trading. The company's shares have more than quadrupled this year.
"There's hope that with Rubinstein, who's an ex-Apple guy..., Palm will go back and focus on what it's really good at which is innovation and execution, which is where Palm lost some of its edge" said Frost & Sullivan analyst Ronald Gruia.