Police at 'Dead End' in Arkansas Doctor Car Bomb Probe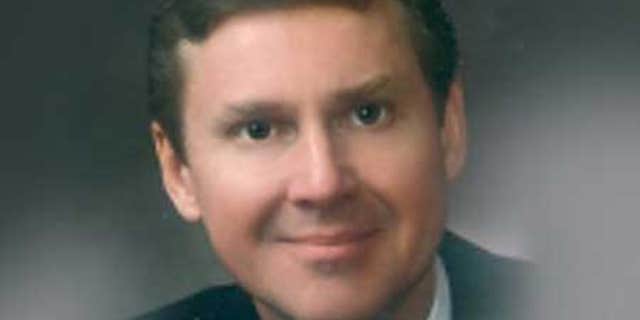 Frustrated Arkansas officials said Friday their investigation into a car bombing that severely injured the chairman of the Arkansas State Medical Board has reached an impasse as detectives wait for lab results, any witnesses who may have information to speak up and the chance to interview the doctor himself.
Dr. Trent Pierce, 54, underwent an operation Friday afternoon to repair a broken wrist and leg, as well as receive skin grafts, said family friend Scott Ferguson, a physician himself. An oxygen tube in Pierce's throat makes it impossible for him to speak, though he tilted his head up and down in response to family questions, Ferguson said.
Pierce lost his left eye and suffered burns and shrapnel wounds in the explosion Wednesday in front of his West Memphis home. Ferguson said the doctor likely will undergo more skin graft treatments, but all major medical procedures appeared to be completed.
"We're not saying this is the end of it, but we've certainly gotten by the big stuff," he said.
Click here for photos.
Meanwhile, investigators with the U.S. Bureau of Alcohol, Tobacco, Firearms and Explosives said they continued to interview witnesses and examine evidence in the case. However, West Memphis police Chief Robert Paudert said no witnesses have come forward with information about who entered Pierce's driveway to plant the bomb.
Police have made a televised appeal for neighbors to say if they saw anyone in front of Pierce's home between 7 p.m. Tuesday and 8 a.m. Wednesday — the time the bomb exploded.
"We've got no information yet from anybody who saw anything," Paudert said. "We're at a dead end right now."
Austin Banks, a senior ATF special agent, declined to agree with Paudert's assessment, though he again acknowledged the importance of finding any witness who may have seen the bomber. An ATF laboratory in Atlanta continues to test evidence gathered from where the bomb detonated.
"We know it was a high explosive," Banks said. "As to particulars, that's something the lab will have to determine after running various tests."
Banks has described the bomb as homemade, not manufactured dynamite or a military-style explosive.
ATF agents and Arkansas State Police investigators continued to examine the medical board's disciplinary records, paying close attention to its split decisions. As a habit, Pierce cast a deciding vote only when the board's 12 other members couldn't resolve cases. The board regulates more than 8,000 doctors, 3,000 therapists and nearly 400 osteopaths.
Bill Sadler, a state police spokesman, said investigators were looking over both past and future agenda items before the board.
Detectives are specifically looking at items "where there has been some veiled threat or some unknown threat that maybe no one knew about at the time," Sadler said Friday. He declined to comment further.
Agents were also investigating lawsuits involving the family physician, an asthma specialist.
Until a few weeks ago, Pierce was a co-defendant with a nursing home operator dogged by dozens of allegations of abuse and neglect in a wrongful death case that last month made its way to the Arkansas State Supreme Court.
The lawsuit was brought by the estate of a deceased woman, Norma Louise Ramsey, against Pierce, the nursing home company formerly known as Beverly Enterprises — now called Golden Living — and other defendants.
Pierce served as medical director of the West Memphis nursing home run by the former Beverly Enterprises until 2004, when the facility was sold, company spokesman Blair Jackson told FOXNews.com.
Ramsey, 92, died in July 2004, according to her obituary in The Arkansas Democrat-Gazette. There was no cause of death given.
On Jan. 22, Pierce was dropped as a co-defendant after a judge granted his motion to dismiss an appeal in the case.
Click here to read the judge's decision to dismiss the appeal. (pdf)
In 2005, the state of Arkansas paid $1.5 million to settle 26 lawsuits brought against Beverly Enterprises. The suits stemmed from allegations of mistreatment and neglect of residents at 12 of its nursing homes.
Jackson told FOXNews.com on Thursday that he couldn't comment on the Ramsey case because it was still ongoing for the nursing home chain, but said Pierce doesn't have current ties to Golden Living.
"He has no affiliation with our company," said Jackson.
The company issued a statement about the attack on Thursday because of Pierce's former role as one of its medical directors.
"We were shocked by the bombing that injured Dr. Pierce, and we certainly wish him a speedy recovery from his injuries," Golden Living said. "Because the lawsuit that involved Dr. Pierce and names Beverly Enterprises along with other defendants is still pending, it would not be appropriate for us to comment on it at this time."
Click here for more on this story from FOX16.com.
Pierce, who is married and has two grown children, was appointed to the state Medical Board in January 1997 and reappointed in 2005 by then-Gov. Mike Huckabee.
Pierce, a family physician, typically saw around 80 patients a day at his practice in West Memphis, just across the Mississippi River from Memphis, Tenn. Though Pierce won't return to his office for months, Ferguson said doctors from 22 states across the country have volunteered to take over his caseload until he returns.
"I think that's tremendous of the medical community," Ferguson said.
FOXNews.com's Catherine Donaldson-Evans and The Associated Press contributed to this report.