'On the Road in Iraq With Our Troops and Gary Sinise'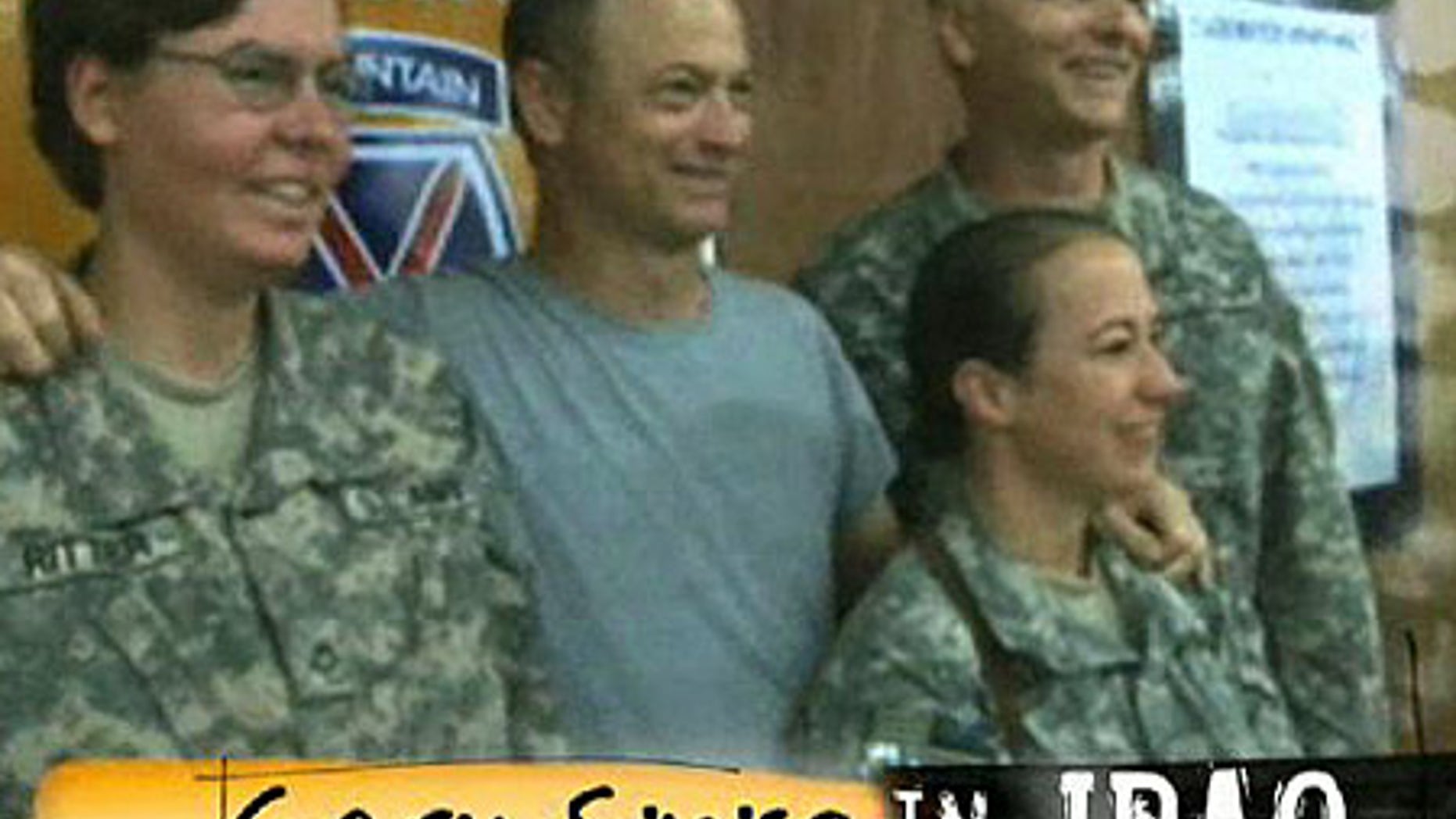 Thursday, November 26 at 3 p.m. ET
In this exclusive Fox News documentary, actor and activist Gary Sinise shares the "on the road" experiences he had last summer in Iraq while visiting American troops.
Some 25 hours of his adventure was captured verite style with a handheld camera. Sinise does his best to meet his goal of what he says is "5000 handshakes, 2000 miles in seven days."
The personal footage captures heartfelt meetings between Sinise and the troops in Kuwait and the Iraqi cities of Al Qaim, Al Asad, Ramadi and Baghdad. And Sinise shares his tour of some of Saddam's palaces where so many thousands of Iraqi citizens were murdered by the dictator.
The events of 9/11 inspired Sinise to do more to support our troops. For his 10th trip to this area since 2003 with the help of the USO, Sinise embraces the "Lt. Dan" persona made famous in his 1994 Best Supporting Oscar nominated role in "Forrest Gump."
Sinise says, "Even though I am on a top franchise on 'CSI New York,' there's no getting around that 'Forrest Gump' was a movie that was and still is embraced by millions and millions of people. Within the military community, they like that character so much, that wherever I started to go for the USO and to other military events, people would call me 'Lt. Dan.'"
Plus, watch as the Lt. Dan Band brings down the house in a blockbuster tribute to the troops!
Join Gary Sinise this weekend for a powerful special — only on Fox News Channel!