New Mexico Man Arrested in Suspicious Powder Mailings to Banks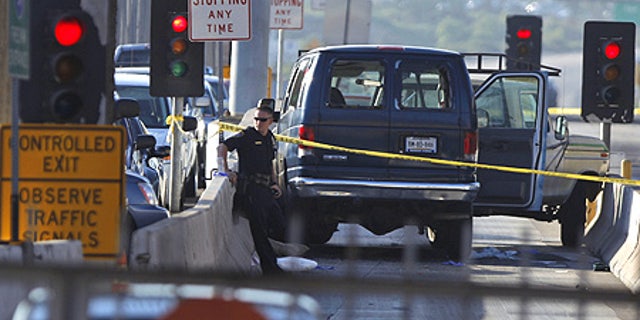 DALLAS – A 47-year-old New Mexico man was arrested on charges alleging he mailed threatening letters containing suspicious powder to banks and federal offices around the country, federal officials announced Tuesday.
Richard Leon Goyette was arrested at the Albuquerque, N.M., airport Monday, the U.S. Attorney's office in Dallas said. He is charged with knowingly and intentionally conveying false and misleading information.
"Mr. Goyette's alleged criminal actions caused emergency responders and hazardous response teams immense unnecessary labor and expense, diverted personnel from actual emergencies, completely disrupted business at these financial institutions, and caused untold emotional distress to those who received letters," said James T. Jacks, acting U.S. Attorney for the Northern District of Texas.
Goyette is accused of mailing 65 threatening letters in October to financial institutions and federal regulatory offices in 12 states. Sixty-four of the letters contained an unidentified white powder that later tested negative for any hazardous materials.
The letters, postmarked Amarillo, Texas, included the message "It's payback time" promised death within 10 days, according to the FBI.
Goyette is scheduled to make an initial court appearance Tuesday in Albuquerque
Letters were opened in the offices of Chase Bank branches, the FDIC and the U.S. Office of Thrift Supervision, which regulates all federal and many state thrift institutions.
The U.S. Postal Inspection Service offered a reward of up to $100,000 for help in arresting the letter mailers.