NASCAR Re-Suspends Driver Jeremy Mayfield For Second Failed Drug Test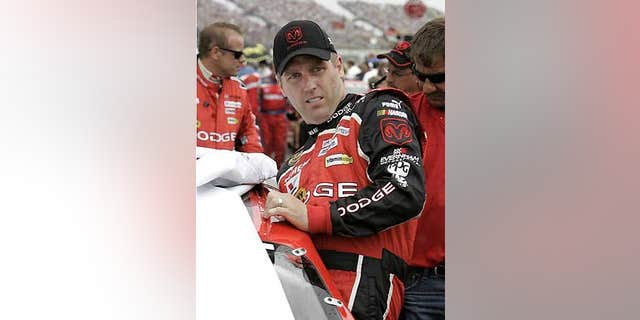 INDIANAPOLIS – Jeremy Mayfield is back under suspension for a failed random drug test after an appeals court ruled in NASCAR's favor on Friday, issuing a stay on the injunction that gave the driver the right to return to the race track.
The one-page decision by the 4th U.S. Circuit Court of Appeals stands until NASCAR's full appeal can be heard.
NASCAR had appealed to the Richmond, Virginia court after a federal judge on July 1 lifted Mayfield's suspension based on the argument that the drug testing system was flawed.
U.S. District Court Graham Mullen still has NASCAR's request before him to overturn his earlier decision based on its claim that Mayfield tested positive for methamphetamine a second time on July 6.
Mayfield was suspended on May 9 for failing a random test done eight days earlier, and NASCAR has said he tested positive for methamphetamine. Mayfield has denied ever using the illegal drug.
He is not entered in Sunday's Allstate 400 at Indianapolis Motor Speedway and has indicated he has no intention of returning to racing as he fights NASCAR. The last remaining employee at Mayfield Motorsports resigned last week, and Mayfield has not entered any events since Mullen's ruling.
"We are pleased with the 4th Circuit Court's ruling to reinstate NASCAR's suspension of Jeremy Mayfield," NASCAR spokesman Ramsey Poston said in a statement. "This is an important decision for NASCAR to make fair and equitable regulations for the safety of competitors and spectators at the track. We will