Miley Cyrus Talks Boobs, Boyfriends and BFFs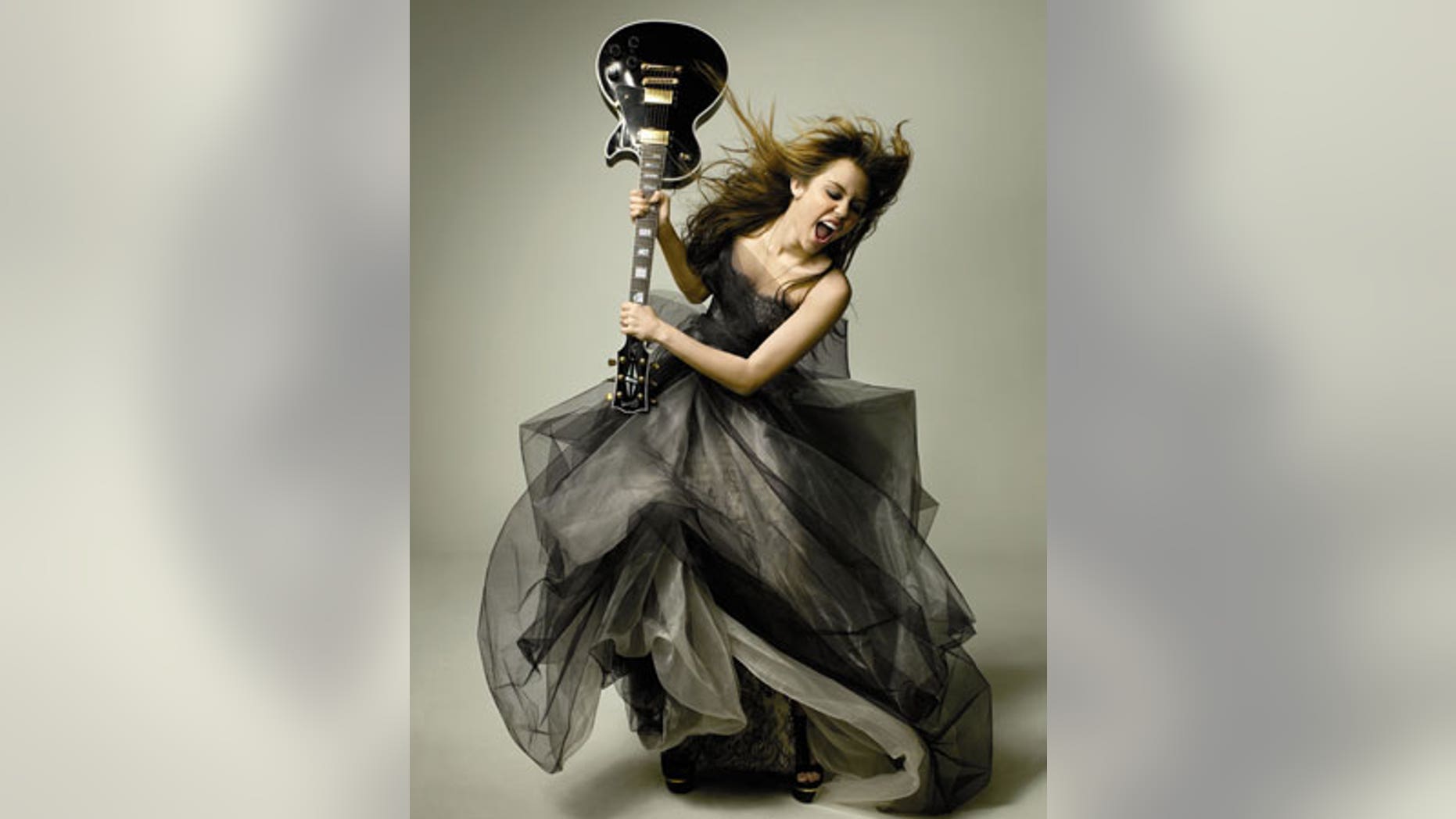 Miley Cyrus is so not into people judging her, OMG.
While the 16-year-old tween sensation is gracing her first women's magazine cover with the May issue of Glamour, on sale April 7, she still sounds like an everyday teen when talking about her life's trials and tribulations.
"One thing that bugs me is people who say, 'Miley really needs to lose some weight,' or, 'She got her boobs done,'" says the "Hannah Montana" star. "I did start out really skinny, but you're not going to have boobs when you're 12 years old. I'm like, 'What are you talking about—let me grow!'"
PHOTOS: Hilarious new Miley Cyrus pics from Glamour.
Cyrus waxes similarly teenager-y when talking about her dreamy new 20-year-old model boyfriend.
"The best thing that's happened to me in a long, long time has been meeting Justin [Gaston]," she moons. "He's the most respectful and selfless person I've ever known."
But Cyrus isn't all googly eyes and OMGs. She puts her foot down when it comes to setting an example for her little sister.
PHOTOS: View Miley's entire Glamour photo shoot.
"I think it's selfish to go out partying all the time, especially if you have little ones [in your family]," she says, perhaps alluding to the hard-living elder Spears and Lohan sisters, Brit and Lindsay. "I have a nine-year-old sister, and I don't want her to go to school and have people make fun of her for it."
More Miley at Glamour.com
STORY: Read the full interview at Glamour
FASHION: The Miley Cyrus Guide to Style