Klu Klux Klan Leader Indicted on Second-Degree Murder Charge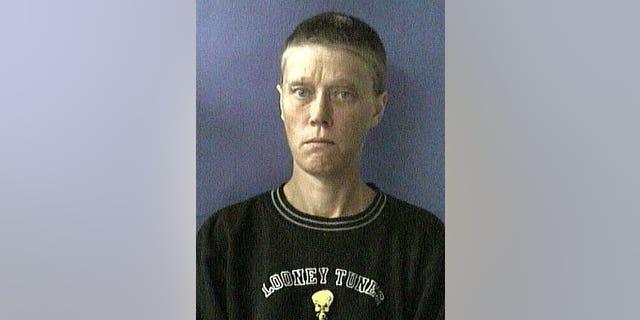 NEW ORLEANS, La. – The alleged leader of a Ku Klux Klan group was indicted on a second-degree murder charge Wednesday in the shooting death of a woman who police said was killed during an initiation in south Louisiana.
The Ku Klux Klan is a white supremacist terror group founded by defeated Confederate veterans of the U.S. Civil War of 1861-1865. It grew enormously powerful in U.S. politics by the late 19th and early 20th centuries, even staging large marches in Washington D.C. and other cities, before falling into decline in the modern civil rights era.
A grand jury indicted Raymond Foster, 44, and three other suspected group members in the death of Cynthia Lynch, 43, of Tulsa, Oklahoma. She was recruited to join the group over the Internet and was shot to death when a disagreement arose during an initiation in November, authorities have said.
Foster's 20-year-old son Shane and another suspect were indicted on an obstruction of justice charge. A fourth suspect was charged as an accessory after the fact.
Four others arrested in the case were not indicted.
Investigators said they found weapons, Confederate flags and six Klan robes at the campsite where Lynch was killed.
All the suspects are from Washington Parish, where the Klan flourished in the 1960s. Now, however, the KKK is considered weak and loosely organized at the local and national levels.
Lynch's former attorney had described her as lonely and troubled and said she may have sought a sense of belonging with the group — referred to at times as the Sons of Dixie or the Dixie Brotherhood. Investigators said in November that statements from suspects suggested Lynch didn't get along with Raymond Foster and was shot after she asked to be taken away from the initiation site, a remote camp in northern St. Tammany Parish, near the Washington Parish line.
In November, Sheriff Jack Strain said an investigation began soon after the shooting when two members of the group went to a convenience store and asked a clerk how to remove blood from clothing. She notified the sheriff's office.
Foster would face mandatory life in prison if convicted on the second-degree murder charge. His attorney did not return a call for comment Wednesday.
Franky Stafford, 21, was also indicted on an obstruction of justice charged, which carries a maximum of 40 years in prison. Danielle Jones, 24, was indicted on the accessory charge, which carries a maximum sentence of five years.
Jones' attorney said she was innocent. Shane Foster's lawyer wanted to review the indictment before commenting and Stafford's attorney did not immediately return a call.
Those not charged were Timothy Watkins, 30, Andrew Yates, 20, Random Hines, 28, and Alicia Watkins, 23. Timothy Watkins and Hines were already free on bail; attorneys for the others were working for their release, noting that they had been held past Louisiana's 60-day limit for incarceration without formal charges.
An attorney for Yates has said his client arrived by boat, apparently after Lynch was shot. People were running out of the woods, and Yates alleges that Raymond Foster stole the boat at gunpoint and took the body away, attorney Ernest Barrow III said.