Judge Dismisses Jury in Trans-Atlantic Flight Bomb Plot Trial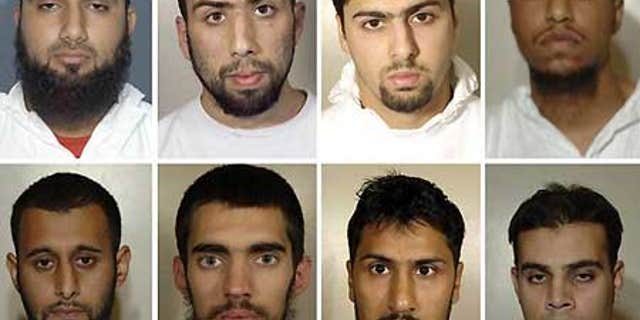 LONDON – A judge discharged the jury Wednesday in the case of a group of British Muslims accused of plotting to blow up trans-Atlantic passenger jets in mid-air, citing legal reasons.
Eight men, aged between 22 and 30, are on trial at London's high-security Woolwich Crown Court. They all deny conspiracy to murder.
A new jury was expected to be sworn in later Wednesday. The case is likely to resume this week.
The foiling of the alleged plot led to travel chaos around the world, as hundreds of flights were grounded and thousands of people had their trips disrupted. It also triggered huge changes to airport security that persist to this day, including bans on carrying liquids on planes.
A court order restricts reporting of some details of the trial.