Jackson Family Feud: Where Will Michael Be Buried?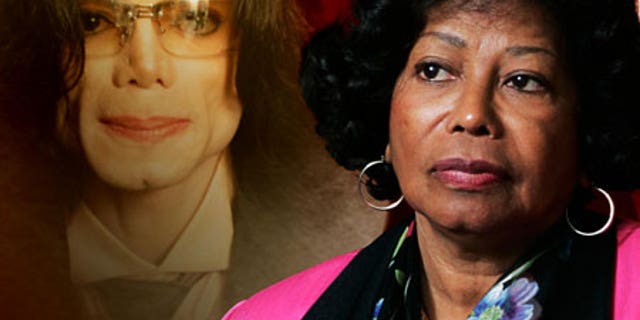 Michael Jackson's family is locked in a stubborn battle over what to do with the King of Pop's remains — a dispute that highlights decades of feuding.
In 2002, Jackson completed a will leaving his estate to his children and granting custody of the kids — Prince Michael, 12, Paris, 11, and "Blanket," 7 — to his mother. But it appears Jackson did not stipulate his wishes for the disposition of his remains.
In accordance with California law, if Jackson did not provide clear, specific directions for burial, control over his remains would go to his next of kin — in this case, his parents. But Joe and Katherine Jackson appear to be of very different minds about Michael's final resting place.
According to the New York Post, Joe Jackson and Michael's brother Jermaine are adamant that the pop icon should be buried at his Neverland ranch in Santa Barbara, mainly because the family could earn millions from a Graceland-like museum at the site. But it is illegal to bury a body on private property in California.
LIVESHOTS: Click here for the latest breaking news on Michael Jackson.
Initially, the family moved to have Michael's funeral at Neverland, but they were not able to obtain a residential exemption to bury him on private property. Colony Capital, the investment company that purchased Neverland in May of 2008, told People magazine on July 1 that the family was not able to get the exemption in time for the memorial, which was moved to the Staples Center in Los Angeles.
But a Neverland burial would appear to be in direct defiance of Jackson's own personal wishes. After his acquittal on child-molestation charges in 2005, he expressed a desire never to return to the ranch. His mother, Katherine, along with his other siblings, are supporting that wish in his death.
"Right now, there is a huge division going on in the family, it's awful," Jackson biographer Stacy Brown told FOXNews.com Friday. "They need to close it and just bury him."
The whereabouts of Jackson's body have remained unclear since his public memorial on Tuesday, A hearse carrying his gold-plated casket was seen leaving the Staples Center, where 20,000 fans listened to some of Hollywood's biggest stars pay tribute to the troubled singer.
But just where the hearse went is a mystery.
TOPIC: Click here for complete Michael Jackson coverage from FOXNews.com
The New York Post reported Friday that Jackson's remains have been stashed in a private crypt that belongs to Motown executive Berry Gordy.
And with toxicology tests incomplete and Jackson's brain still in the hands of state investigators, Assistant Chief Coroner Ed Winter said there were no plans to bury the body yet.
Should the family be unable to reach a decision on a burial location, they will have to go to court, according to Pete Linden, a California-based estate planning attorney.
If that happens, the ruling could end up in Katherine's favor, because he gave his 79-year-old mother custody of his children. An inside source told FOXNews.com that Michael and his mother remained quite close, speaking and visiting each other frequently.
But Jackson's relationship with his father – as evidenced by his decision to leave him out of his will – was another story entirely.
Brown said Michael and Joe were able to reach an amicable point in recent months, but "they would never be able to patch things up and they were never close … their relationship was very estranged."
"Michael had a weak relationship with Joe," a source said. "He was almost afraid of him well into adulthood."
Indeed, Joe Jackson was known to reach out to Michael only for business ideas and investments. While Michael often supported his father financially, he refused to enter into any partnership with him.
"Michael never wanted to work with his father again, after the Jackson 5," the insider said. "The days of Joe managing any part of his life were clearly over and Michael never wanted to revisit them again."
Since his son's death, Joe Jackson has come under fire for promoting his own ventures, including a record label he mentioned at a press conference intended to discuss Michael's funeral plans. In an interview with Good Morning America on Friday, Jackson shocked fans by indicating that his grandchildren could become performers like their father.
"I keep watching Paris … she wants to do something," Joe said. "[Blanket] can really dance. That's what they're saying. He can really dance."
When asked if Joe should have any say in the matter of Michael's estate and remains, Brown told FOXNews.com: "We saw his performance at the press conference … and I think that really speaks for itself. What a disgusting tragedy, what a spectacle he put on!"
FOXNews.com's Hollie McKay and the Associated Press contributed to this report.