Israel Seeks to Triple Number of Settlement Freeze Enforcers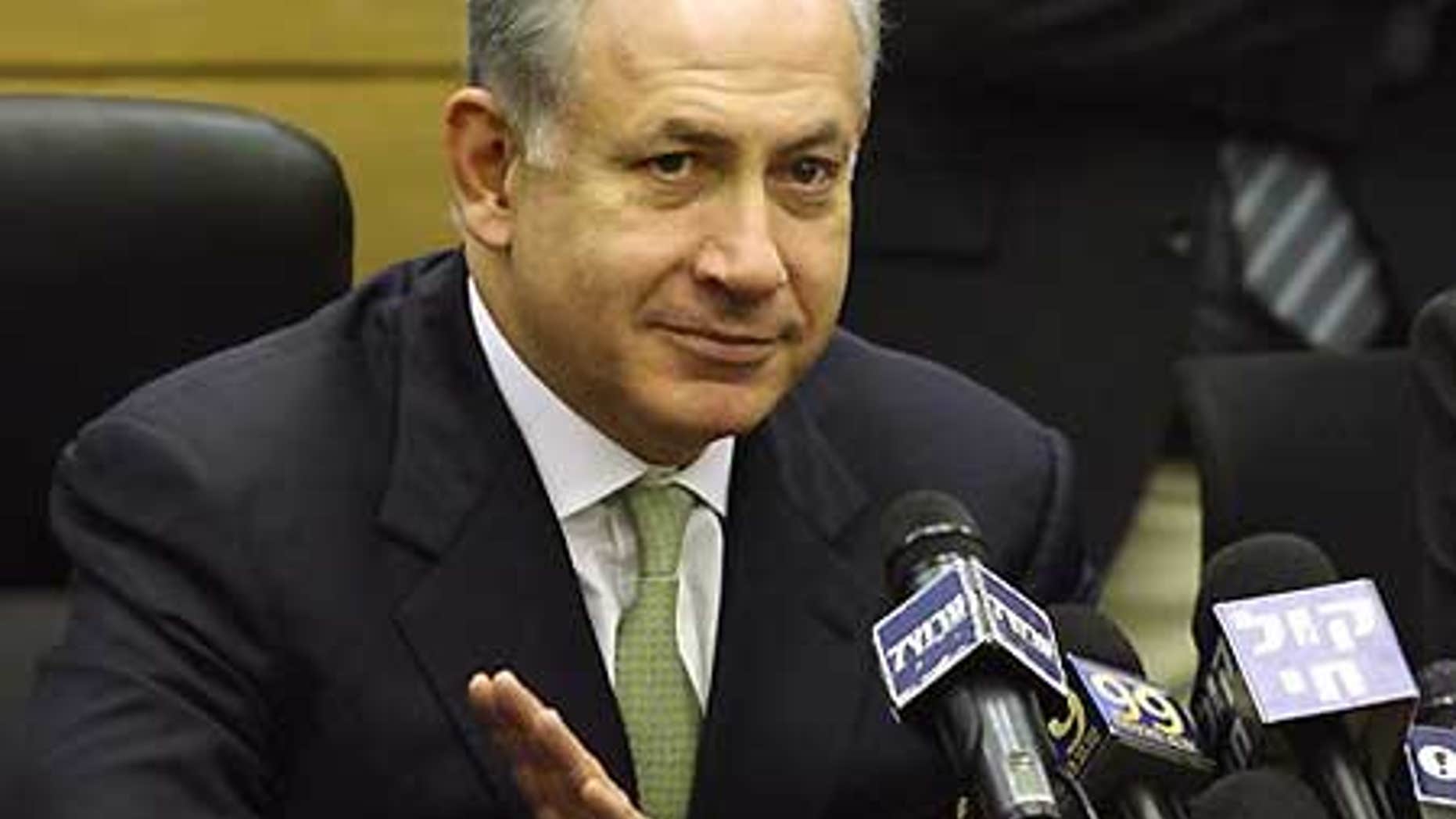 JERUSALEM – Israel's defense minister on Sunday ordered his office to triple the number of construction inspectors in the West Bank to enforce a new settlement freeze declared by the government, while settler leaders vowed to defy the edict.
Defense Minister Ehud Barak said 40 new inspectors would be added in the next two weeks to work with police in ensuring the settlement freeze is observed. Only 14 inspectors are deployed there now.
Prime Minister Benjamin Netanyahu last week announced a 10-month moratorium on new housing construction in the West Bank in a move he said was meant to jump-start peace talks.
The Palestinians have said they will not resume peace negotiations until Israel halts all settlement construction in the West Bank and east Jerusalem — areas they claim for a future independent state.
They have rejected Netanyahu's latest offer because it does not include east Jerusalem, their would-be capital, or stop construction of some 3,000 homes that have been approved or are already under way.
Speaking Sunday, Netanyahu touted his construction freeze and the removal of some roadblocks in the West Bank.
"It is clear to everyone who observes the situation objectively ... that Israel wants peace, Israel wants to enter a peace process," he said. "I don't see the same readiness among the Palestinians. I see the opposite, posing all kinds of preconditions."
Netanyahu, addressing a gathering of journalists in the southern resort of Eilat, warned that the absence of talks would strengthen the militant Hamas rulers of Gaza and "their patrons in Iran."
About 300,000 Jewish settlers live in the West Bank, in addition to 180,000 Jewish Israelis living in east Jerusalem. The Palestinians say the growing settler population on territories they claim makes their dream of independence increasingly difficult to realize.
However, Netanyahu's offer has angered Israeli hardliners, including members of his own Likud Party, which has traditionally supported the settlement movement.
Vice Prime Minister Silvan Shalom, a top Likud official, said the freeze had failed to renew negotiations with the Palestinians. He said settlements had always been a central part of Likud ideology and now settlers felt alienated.
"The settlers are confused, the settlers are afraid, the settlers feel threatened," Shalom said.
In the wake of Netanyahu's announced freeze, the military issued orders to suspend construction in the West Bank over the weekend.
The Yediot Ahronot daily reported Sunday that a councilman in the settlement of Ariel ripped up the order in front of military officials and said he would not accept it.
Yishai Hollander, a spokesman for the settlers council, told The Associated Press there would be festive cornerstone ceremonies for new neighborhoods in multiple settlements in the next few days.
But with the beefed-up inspection effort, it appears unlikely the settlers will be able to do any substantial new construction in the coming months.