Irish Want a World Cup Qualifier Rematch With France Over Handball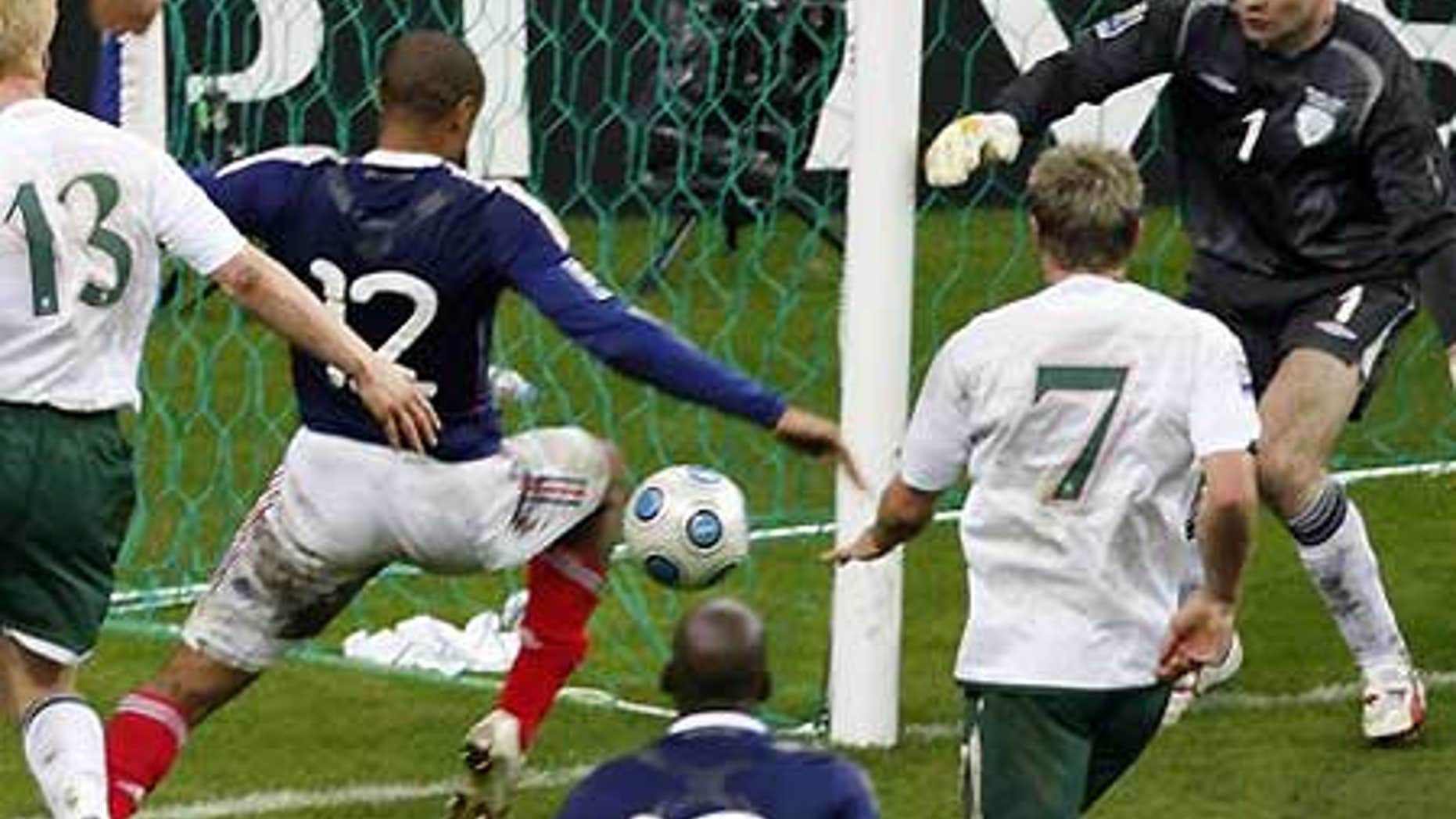 Ireland has 'thrown down the gauntlet' to France Thursday to replay a World Cup qualifier match after Les Bleus striker Thierry Henry handballed before a crucial goal, Sky News reported.
The former Arsenal player controlled a ball with his fingers to help his teammate William Gallas score an extra-time header in Saint Denis, near Paris, on Wednesday, the Web site reported.
The goal secured France a 2-1 aggregate win and knocked Ireland out of the tournament, to be held in South Africa over the summer.
But the foul play outraged Irish fans and their team's assistant manager Liam Brady has now challenged the French to a rematch.
He told Sky News: "I would ask (Fifa president Sepp Blatter) Blatter to have a look at this, I would ask the French (Soccer) Federation to have a look at this, I would ask Thierry Henry to have a look at this and say, 'Do you want to play the game again in Paris?' We'll play in Paris."