Ice Storm Leaves Over Quarter Million Without Power in Kentucky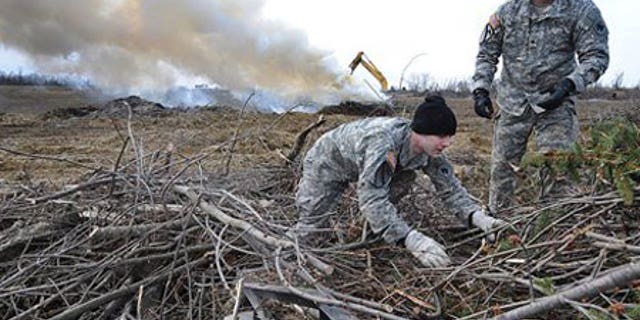 LOUISVILLE, Ky. – Officials say progress is slowly being made in restoring electricity to the hundreds of thousands of Kentuckians left without power after last week's devastating ice storm.
State officials say about 280,000 customers of the Tennessee Valley Authority and utilities governed by the Public Service Commission remained without power on Tuesday morning.
Andrew Melnykovych, a spokesman for the state Public Service Commission, said Tuesday that at least 219,300 Kentucky homes and businesses remained without electricity.
In addition, TVA spokeswoman Jim Allen says in the area served by utilities that get its power, about 60,900 consumers were without electricity Tuesday morning.
The figures do not include customers who receive their power from municipal utilities.
A state record 700,000-plus homes and businesses had lost power in the storm last week that has resulted in the callup of every Kentucky National Guard soldier and several Air National Guard units.