Great Solo Vacation Ideas for Mom
By , Maria Lisella
Published March 12, 2016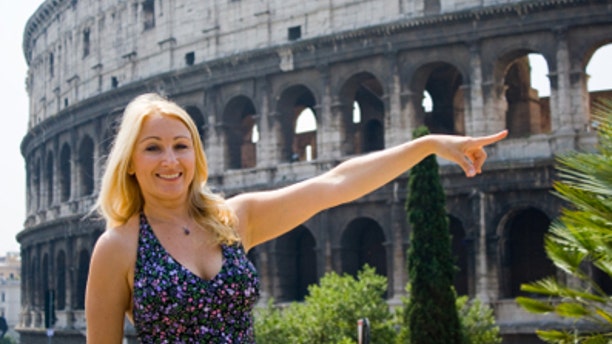 There is hardly a mother in the world who can openly admit that sometimes, just sometimes, she fantasizes leaving all of them/you behind: the needy, the hungry, the sick and demanding tribes of children, husbands and relatives.
Usually prefaced with, "It's not that I don't love my family, but…" this hushed wish is really shorthand for guilt in taking out time for herself.
For Mother's Day, turn that sensation around for mom. Give her a real pleasure to feel guilty about -- traveling on her own – free to pursue her own interests for a day, a weekend, or, a week.
Moms are human right? So, they deserve a way to celebrate their daily devoted mom-hood especially if they have passions that, well, no one else in the household shares. Traveling on her own might seem daunting, it certainly is a radical departure from the traditional gifts, so mix it up with what tourism experts call, "experiential travel." Hot on the heels of this trend is the urge to do good while feeling good.
"Travelers not only want to look at the world but also want to experience it in a physically direct way – taste it, smell it, feel it, and do things with it," says Sharon Gmelch, a professor of anthropology at the University of San Francisco and co-author of "Tasting the Good Life: Wine Tourism in the Napa Valley."
Flowers may continue to be the most popular of Mother's Day gifts, but they wither in days. Give mom a chance to flex her own gardening skills with the Chelsea Flower Show Gardening Experience package at the Milestone Hotel in Kensington Gardens, London. There, she can learn how to design and make a hand-tied bouquet under the tutelage of one of London's floral arrangers Pascal Lavorel who leads master classes.
Four Seasons Hotels and Resorts makes it easy to ditch the traditional wine, roses and knickknacks and give her a chance to be alone anywhere she wants by selling Four Season Gift Cards worth up to $500,000 (no kidding) without an expiration date.
Still feel guilty? For each card sold online, Four Season Hotels will fund the planting of one tree in support of its recently announced 10 Million Trees initiative.
Further afield, take a look across the Big Pond. So mom missed the Royal Wedding (thank goodness or she would feel guilty arriving without a gift), look closely at the royal prices British Airways has posted prior to summer; or Virgin Vacations' short trips to London for less than $1,000. Or, if mom prefers a Castle stay without the wedding party in tow, book a deal with Sceptre Tours this summer.
Three days without drama and car pools is why Denise Dube, travel and food editor for Global Foodie books herself into a Roman monastery called Domus Sessoriano where for just 30 Euros one gets a palatial room with breakfast and a view. "Looking out my third story window watching a black-cloaked monk weeding was heavenly. And, I was glad I wasn't doing the weeding."
Hop a train to Florence to add a stay at Bettoja's Hotel Relais Certosa, a former monastery, a perfect base to visit town, set in a four-acre park, with swimming pool, tennis court and shuttle into town.
In the heart of Europe are the sparkling Golden Triangle cities like Berlin, Prague, and Budapest and sometimes Vienna all of which wear an élan as they have emerged from the cloak and mystery of the dark days of the Cold war [not Vienna actually] with a special appeal for those seeking forbidden fruit.
Rail Europe sells rail tickets that streamline one's way from the heart of one city to another, without negotiating highways, foreign cars and traffic regulations. Short on time? For $249 mom can use Air Berlin's EuropePass to reach the four European cities of her choice.
Baby Boomer moms nearing a "certain age" may qualify for great deals you can book at the award-winning seaside Ceiba del Mar, a boutique resort in Mexico's Riviera Maya area and recently included in Conde Nast Traveler's 2010 Gold List as "One of the World's Top Places to Stay."
Voted "Best for Going Solo," Rancho La Puerta (or, "the Ranch") is a luxury spa that began in 1940. Set in a sheltered valley in Tecate, Baja California, Mexico, just an hour's drive from San Diego, California.
For once-in-a-lifetime trips look at tour packages such as those from China Spree or Abercrombie & Kent with their in-depth knowledge of enigmatic places such as China and Kenya. Says A&K's Bob Simpson, "Women tell us they appreciate the "me time" between scheduled morning and afternoon game drives on safari, something they don't get enough of at home. They can spend it being pampered at the spa, reading a book by the pool, or reflecting on the next adventure."
The key to sending mom away is to know just where she wants to be – this time without you.
https://www.foxnews.com/story/great-solo-vacation-ideas-for-mom