Get Ready to Spot Comet Lulin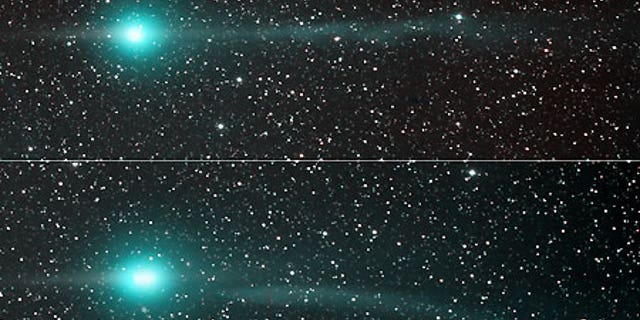 Get ready for the night of the comet.
Comet Lulin, a strange, backward-traveling, greenish-hued ball of ice and gas, will make its closest approach to Earth on the evening of Monday, Feb. 23.
It'll still be 38 million miles away, but should be visible with the naked eye in dark locations, and with binoculars or a telescope in more lit-up locations.
Skygazers in North America should look to the west-southwest, where Lulin will be just a bit to the right of Saturn, between the constellations of Virgo and Leo.
This week will probably be humanity's only chance to see Lulin, which was discovered in 2007 by Chinese and Taiwanese astronomers. The comet appears to be on its way out of the solar system for good.
• Click here for a sky map showing where to look.
• Click here for more photos of Comet Lulin.