Friends, Family of Missing Utah Mom Decorate Her Empty Home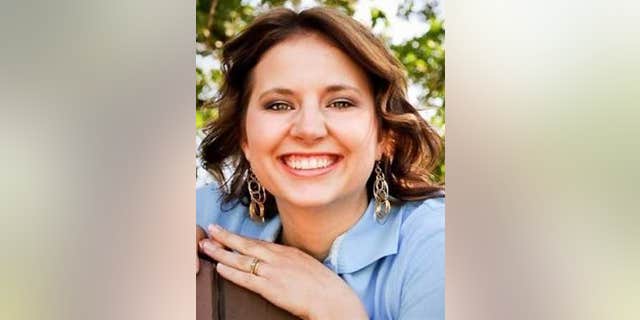 WEST VALLEY CITY, Utah – Friends and family of a Utah woman missing since December have decorated her empty home with purple bows and hearts in hopes of renewing public interest in the case.
Susan Powell, 28, was last seen at home on Dec. 7. Her husband, Josh Powell, told police he saw his wife about 12:30 a.m. as he left with the couple's young sons for a winter camping trip on the Pony Express trail west of Salt Lake City.
Josh Powell, 34, has been called the sole person of interest in the case, but has not been arrested. He moved away from Utah weeks ago to stay with family in Washington state. His sister, Jennifer Graves, says the West Valley City house will eventually be sold.
Messages taped to the house Wednesday expressed love for Susan and promised a continued effort to find her and bring her home.
"If she comes back here, at least she'll have a warm welcome," said Graves, one of about two dozen who helped with the decorating project. "We'll keep hoping. We'll keep praying. We'll keep her name out there."
Police contend that Josh Powell has not been forthcoming with information in interviews with detectives.
"We have an open invitation to Joshua to come down, or invite us up there, to clear up some questions from his initial statements and help us verify what he has told us," West Valley City Capt. Tom McLachlan said.
New information and tips from the public have recently slowed, so investigators appreciate efforts by family and friends to keep Susan Powell's story in front of the public, McLachlan said.
A telephone message left for Josh Powell's attorney, Scott Williams, was not immediately returned Wednesday. Williams has said Josh Powell has cooperated with police and has never been asked to take investigators to the place he camped.
Graves and her husband said they were in Washington last Friday and had dinner with Josh Powell and his children — Charlie, 5, and Brayden, 3 — at her father's home. The couple declined to provide any details of their conversation with Josh Powell about his missing wife or his cooperation with police.
"I've been disappointed with his efforts," Jennifer Graves said. "He's chosen to walk away. His job right now is to talk to the police."
Graves said her nephews — both of whom celebrated birthdays in January — are doing well under the circumstances.
"They are aware that (Susan) is 'lost,' that's what they have been told," she said.
Graves said the family remains hopeful that Susan Powell is alive and will be found.
"Just keep looking, keep looking for her," she implored.