Former Student Shot at Detroit High School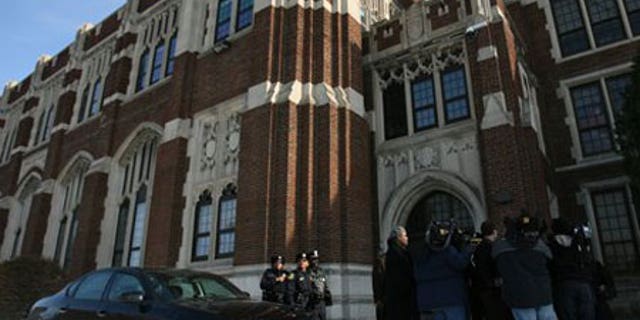 DETROIT – Authorities say a former student has been shot at a Detroit high school.
Charles Mitchell, the chief of Detroit Public Schools Department of Public Safety, says the shooting occurred Tuesday afternoon at Central High School.
Mitchell says the male victim tried entering the school around 2 p.m. but was turned away by security. He says the victim may have sneaked into school during dismissal.
Mitchell says the victim was shot at least once in the abdomen and is in temporary serious condition at Henry Ford Hospital.
Schools spokeswoman Mattie Majors says she has no information about the condition of a second person who was shot several blocks away. She says the shootings may be related.
Majors says officers are searching for four suspects and none of the people involved are students.