Father of N.C. Girl Allegedly Sold for Sex, Then Found Dead Says He Regrets Giving Her Up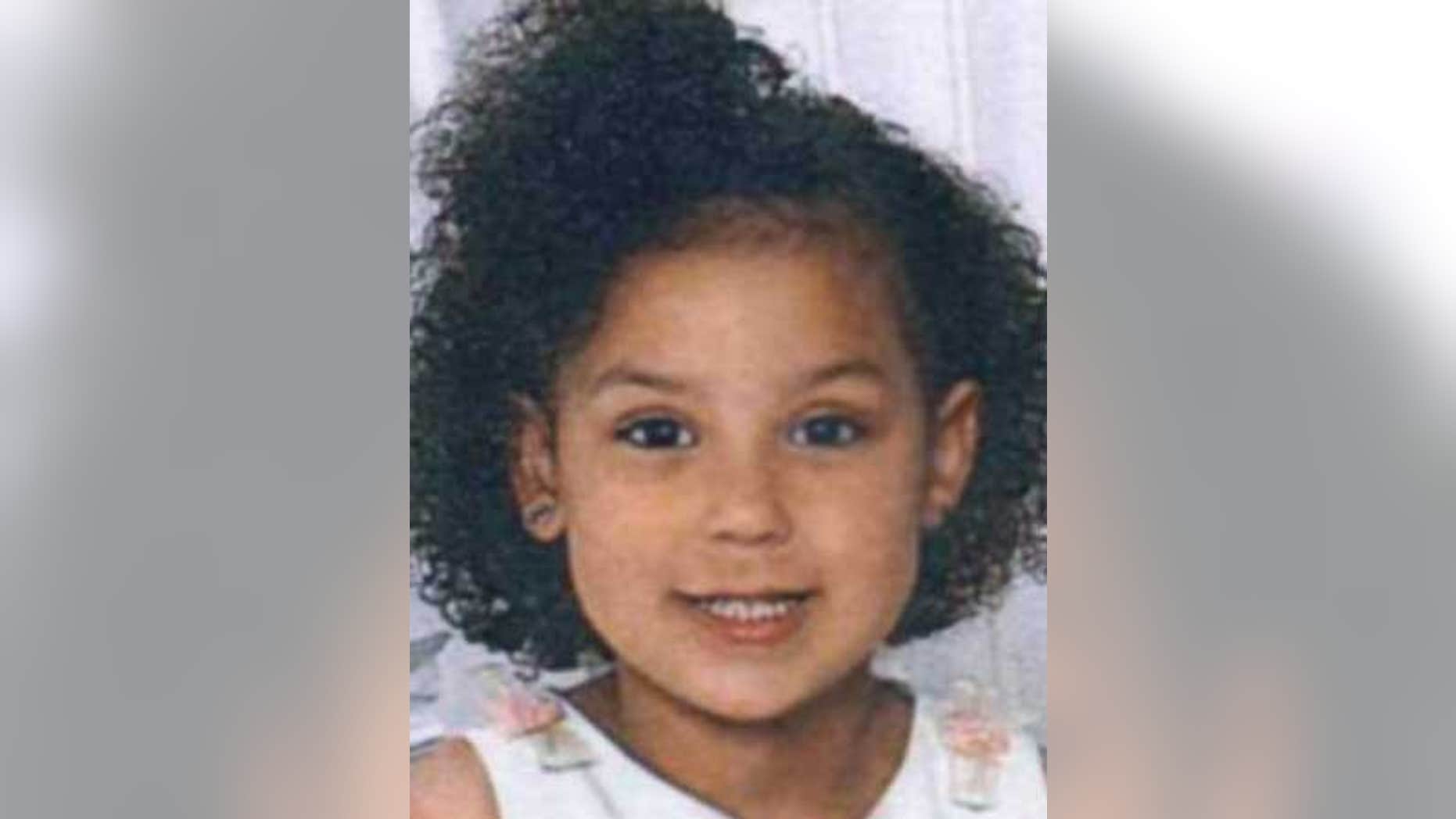 SANFORD, N.C. – The father of a 5-year-old girl whose body was found off a rural North Carolina road regrets giving the girl's mother a chance to raise their daughter, even though she seemed to be getting her life together.
The girl's father, Bradley Lockhart, said he had a one-night stand with Antoinette Davis and mostly brought up their daughter before letting Davis take care of her.
A month later, Shaniya Davis was dead, her body dumped off a rural road and her mother accused of selling her for sex.
"She was an amazing young lady," Lockhart said of his daughter. "Every day was special with Shaniya. Once she was your friend, she was your friend for life."
On Monday, searchers discovered the girl's body off a rural road, nearly a week after her mother reported her missing from a mobile home park in Fayetteville.
Fayetteville police said Tuesday that additional charges will be filed in the case, though they did not offer more specifics. An autopsy was being conducted to determine how Shaniya died.
Hundreds of volunteers who helped look for Shaniya left the search area dejected, unable to bring her home to her father, 7-year-old brother and the dolls she so loved.
"I still feel kind of sick to my stomach," said Angela Jackson, 27, of Sanford, who has a 2-month-old daughter and searched for consecutive days.
A dog trainer who was there when Shaniya's body was found said Tuesday that searchers initially overlooked the area because they saw only deer carcasses in trash bags.
Jeff Riccio of Tarheel Canine Training Inc. said his team returned to the area after getting information that Shaniya's body might be near deer carcasses. The searchers found the body Monday afternoon underneath thick vines.
"It was nothing that anybody wants to see, but I'm glad that it's over for her," Riccio said. "It was very hard for me to see that."
Shaniya's mother, 25-year-old Antoinette Davis, is charged with human trafficking and felony child abuse. She was calm and quiet during a court appearance Monday, providing one-word answers to the judge's questions. She requested a court-appointed attorney and did not enter a plea.
Her sister, Brenda Davis, 20, said she does not believe the charges.
"I don't believe she could hurt her children," said Brenda Davis, who spoke with her sister at the jail Sunday. Davis' aunt, Yvonne Mitchell, said the mother had two jobs and would never harm Shaniya.
Authorities also charged Mario Andrette McNeill, 29, with kidnapping after they said surveillance footage from a Sanford hotel showed him carrying Shaniya. Authorities said McNeill admitted taking the girl, though his attorney said he will plead not guilty.
Fayetteville police spokeswoman Theresa Chance declined to talk about additional charges. She also would not comment on a cause of death or the condition of Shaniya's body, except to say that investigators planned to retrieve it about 100 feet off the road.
"Detectives have been running off adrenaline to find this little girl and to bring her home alive," Chance said. "You have a lot of people in shock right now."
Shaniya's father said he raised his daughter for several years but last month decided to let her stay with her mother. He had pleaded for her safe return.
Lockhart told The Associated Press on Saturday that he and Davis never argued about him raising Shaniya, and Cumberland County courts had no record of a custody dispute. He said he did not know McNeill.
Davis struggled financially over the years, but she recently got a job and her own place, so Lockhart said he decided to give her a chance with their daughter.
"I should've never let her go over there," he said Saturday night.