Crude Time Bomb Used in Deadly Cairo Bazaar Blast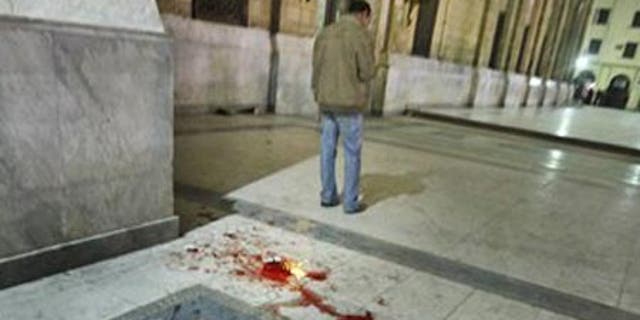 CAIRO – The crude bomb that killed a French teenager and injured 24 others at a famous Cairo bazaar was made of gunpowder and detonated by a washing machine timer, according to a crime lab report carried in newspapers Tuesday.
Washing machine timers have been used in the past in Egypt to detonate explosives, including a series of bombs used against tourist resorts between 2004 and 2006.
Sunday night's explosion was the first attack on foreigners in Egypt in three years. Most experts believe it was the work of a small, previously unknown extremist group or individuals, without any connection to the militants who waged war against the Egyptian state in the 1990s.
The bomb was housed inside a plastic jar and placed under a stone bench next to the revered Hussein mosque and the Khan el-Khalili bazaar, a popular tourist destination.
French students on a school trip had gathered near the site when the device exploded. The report said the device weighed a pound and was filled with gunpowder, rocks and metal.
The Interior Ministry said a number of suspects are being interrogated.
All the staff and guests of the Hussein hotel, next to the blast site, have also been questioned.
The country's mainstream Muslim Brotherhood has condemned the attacks, along with the Al-Gamaa al-Islamiya, a militant group involved in the 1981 assassination of former president Anwar Sadat that has since renounced violence.