Christian Drifter May Have Killed Two Couples in Separate Beach Murders, Police Say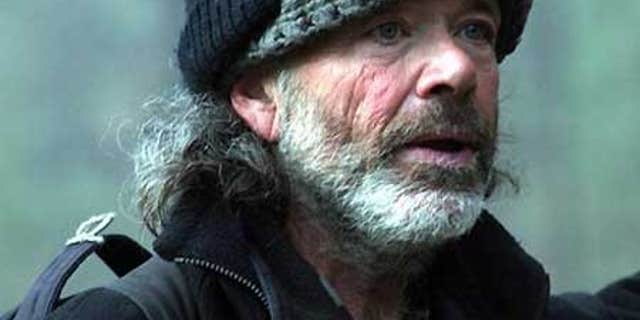 SAN FRANCISCO – Two couples fatally shot more than 30 years apart while camping in different countries may have been victims of the same man: a drifter who authorities say was part of a Christian commune and disapproved of relationships between unmarried couples.
Joseph Henry Burgess, 62, who died in a July 16 shootout with New Mexico sheriff's deputies, had been wanted in Canada as a suspect in the 1972 murders of two university students on a Vancouver Island beach, and may be linked to more killings.
Investigators in Sonoma County, Calif., wanted to talk to him. The fatal shootings of two camp counselors whose bodies were found on a Jenner beach in 2004 bore a striking resemblance to the crime up north.
But Burgess' nomadic lifestyle had kept his whereabouts a mystery.
He is believed to have spent the past decade burglarizing cabins in New Mexico's Jemez Mountains, where he was nicknamed the "Cookie Bandit" for allegedly stealing food, boots and other goods. Deputies conducting a stakeout in hopes of catching the Cookie Bandit were confronted by Burgess, leading to a gun battle that left him and Sgt. Joe Harris dead.
Much remains unknown about Burgess, including how he got to New Mexico from Canada and where exactly he stopped along the way.
Investigators in Canada and California now are looking to New Mexico for information, such as a diary or people with whom Burgess had contact, that could tie him to their cold cases — and possibly others.
"It would appear from the end result of the incident down in New Mexico, he carried on with the same sort of lifestyle," said Dan Creally, a retired Royal Canadian Mounted Police officer who helped investigate the 1972 slayings on Vancouver Island. "There is good reason to suspect that there could have very well have been other (killings) between '72 and 2009 that he became involved in."
Police Lt. Ramon Casaus says investigators also have received calls from law enforcement agencies as far away as Wisconsin and Seattle to see whether Burgess may have been connected to crimes there.
New Mexico state police say they're trying to determine how Burgess got the weapon he used during the shootout — a .357 revolver registered to David Eley, a New Mexico resident who was reported missing in 2007 from the same area where Burgess was suspected of breaking into cabins.
On June 21, 1972, the bodies of Ann Durrant, 20, and Lief Karlsson, 21, were found in their sleeping bag, shot multiple times in the head at point-blank range on Vancouver Island.
Burgess was among hundreds of hippies on the island that summer, setting up their tents on the beach, Creally said.
Authorities say the New Jersey native moved to Canada in the 1960s to avoid the draft. He first arrived in the Toronto area, where he bought a .22 caliber rifle, the type of weapon used in the Vancouver Island slayings.
Burgess eventually made it out to the U.S. West Coast, where he lived in a religious commune run by the Children of God and called himself Job, in reference to the biblical figure, Creally said. He reportedly was kicked out of the commune's boarding house after his rifle made other residents uncomfortable.
Creally said a woman on the beach told authorities that she had seen Burgess cleaning a .22 caliber rifle and said Burgess had told her he disapproved of Durrant and Karlsson's relationship because they were unmarried. It was not clear what kind of contact, if any, Burgess had with the couple before the killings.
He was gone by the time investigators arrived at the murder scene, but a police dog discovered his belongings, including an identification card and passages from the Bible he had written out, ripped up and discarded nearby, Creally said. His fingerprint was also at the scene.
A bulletin for Burgess was put out in the United States and Canada, but turned up nothing.
Similarities between the Vancouver Island case and the killings of Jason Allen, 26, and his fiancee Lindsay Cutshall, 22, on a Sonoma County beach more than three decades later led authorities there to consider Burgess a person of interest, said Capt. Matt McCaffrey of the Sonoma County Sheriff's Department.
Allen, of Zeeland, Mich., and Cutshall, of Fresno, Ohio, were working at a Christian camp in El Dorado County when their bodies were found in Jenner on Aug. 18, 2004.
Both couples were shot in the head.
Both couples were camping on isolated beaches.
Both couples were unwed, which apparently offended Burgess' beliefs.
However, evidence linking Burgess to the Jenner slayings is considerably thinner.
The weapon used in the killings — a .45 caliber rifle — was never recovered. In fact, investigators were never even able to place Burgess in Northern California, McCaffrey said.
"We don't have a suspect to interview, and this guy kind of kept off the grid," McCaffrey said. "We might just end up with, 'We just don't know for sure."'
There also were cabin break-ins in New Mexico that fit Burgess' alleged pattern around the time of the Jenner slayings, reducing the chances Burgess was in northern California, Casaus said.
Sonoma County sheriff's investigators were in New Mexico to discuss the case Thursday, he said.
Canadian authorities also are continuing their investigation into Burgess before closing the case on Durrant and Karlsson's deaths, said Darren Lagan, a spokesman for the Vancouver Island Royal Canadian Mounted Police.
Like many others, Cutshall's father, Chris Cutshall, thought Burgess had died. "And then for him to show up alive and then be killed was just pretty amazing and shocking news to me," he said.
Cutshall, a pastor, said his family continues to grieve although they've found a way to bring closure to their daughter and her fiance's deaths through their faith.
"If (Burgess) died guilty of the crimes of murdering our kids, then he has to answer to God for that," he said.