Body Found in Septic Tank Believed to Be That of Missing Florida Toddler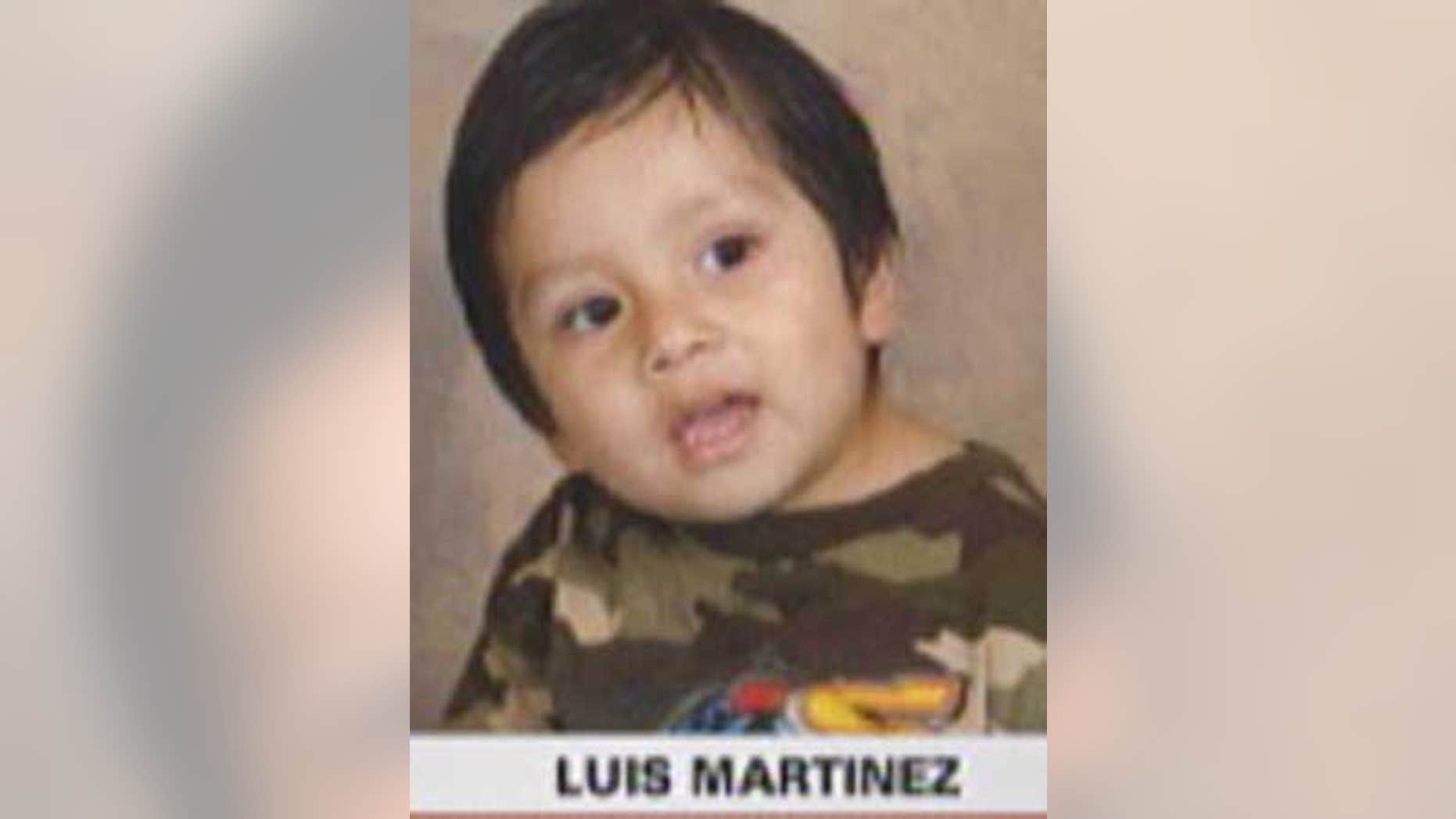 The body of a child found at the bottom of an uncovered septic tank is believed to be that of a missing Florida toddler, MyFoxTampaBay.com reported.
Luis Martinez, 2, disappeared Friday afternoon from a neighbor's house on Silver Lane in Valrico, Fla. His parents reported him missing at about 3:30 p.m.
Police are waiting for the medical examiner's office to confirm the identity of the body, according to MyFoxTampaBay.com.
Hillsborough County Sheriff David Gee said grass was covering most of the tank, which had an opening about 11 inches wide.
"It was a very dangerous situation," Gee told MyFoxTampaBay.com. "You couldn't even see the hole plug — it was missing, probably for several years, and grass had grown over it."
About 400 volunteers helped search for Luis Saturday morning, according to the sheriff.
"Our hearts broke ... just the manner in which this all happened," said Gee.
Hillsborough Sheriff's Col. Greg Brown said earlier Saturday that investigators had identified sex offenders who live within a 5-mile radius of the house where Luis disappeared, which is standard procedure in missing child cases.
Officials from the Florida Department of Law Enforcement conducted interviews at the scene and helped in the search for Luis. Authorities used dogs, horses and helicopters in the hunt for the child on Friday.
The Associated Press contributed to this report.