Alaska Volcano Shoots Ash 25,000 Feet High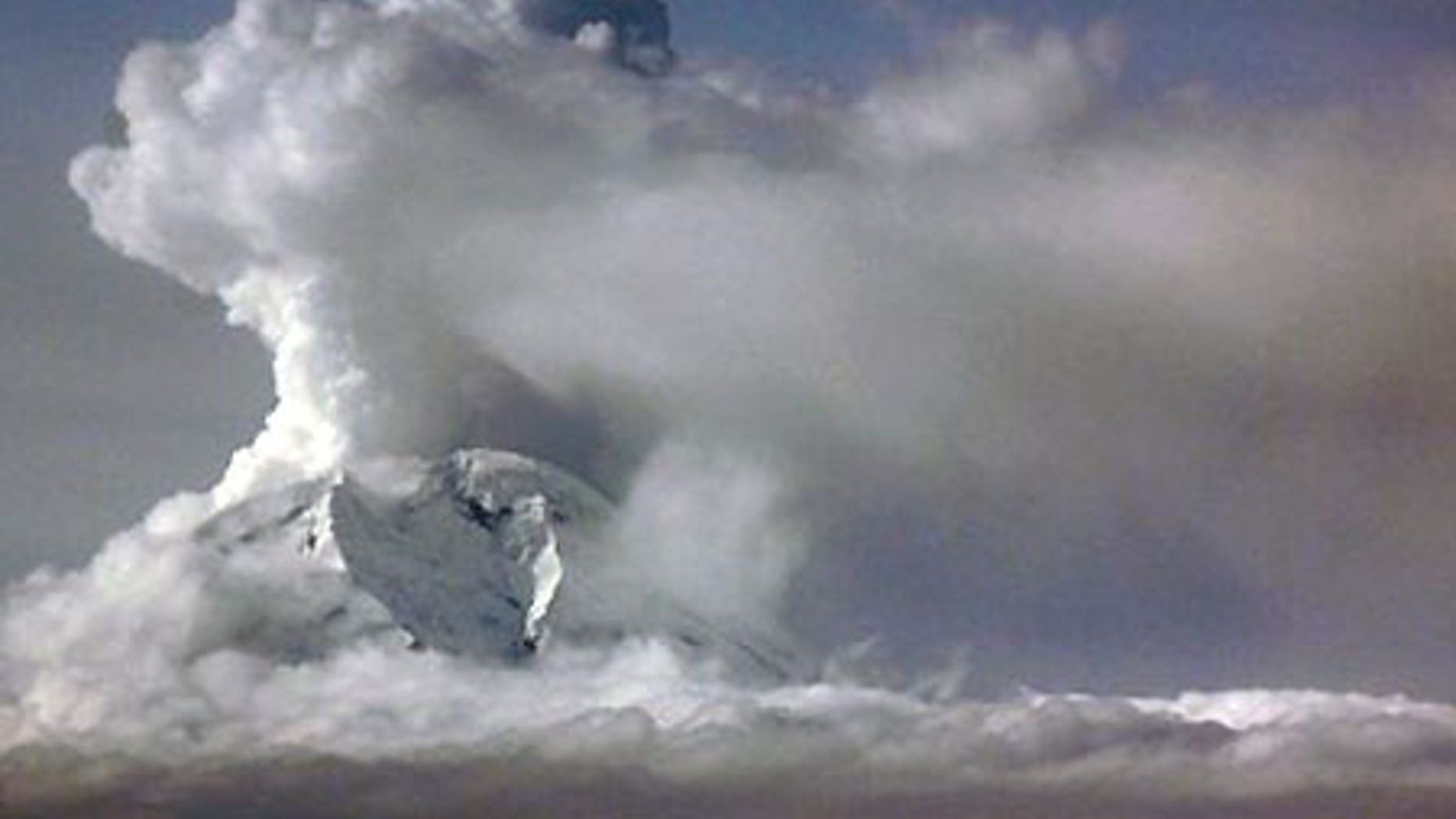 ANCHORAGE, Alaska – Observatory officials say Alaska's Mount Redoubt has spewed steam and ash up to 25,000 feet high.
Alaska Volcano Observatory geophysicist John Power says the volcano had been spewing ash about 15,000 feet into the air before it erupted Tuesday afternoon.
A broad layer of haze that could contain ash has extended from the Matanuska-Susitna Valley north of Anchorage to the Kenai Peninsula.
• Click to view photos of the volcano | Map of Mount Redoubt
The eruption prompted Alaska Airlines to cancel 18 flights in and out of Anchorage, which is roughly 100 miles northeast of the volcano.
The volcano has been active since March 23. The last time it erupted was during a four-month period in 1989-90.
• WEBCAMS: Monitor Alaska's volcanoes live.