Airline Terror Suspect Provides Key Intelligence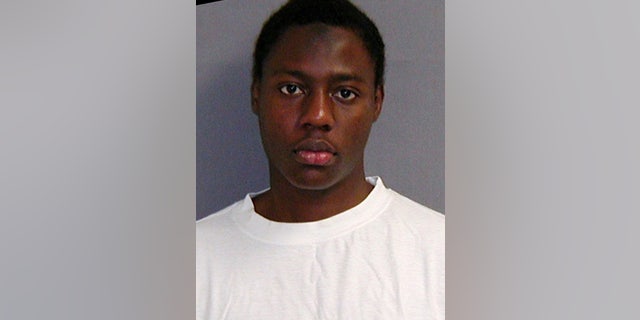 WASHINGTON – The Nigerian man accused of trying to use a bomb hidden in his underwear to bring down a Detroit-bound airliner on Christmas has been cooperating with investigators since last week and has provided fresh intelligence in multiple terrorism investigations, officials said Tuesday.
The FBI's interrogation of Umar Farouk Abdulmutallab has drawn fire from lawmakers who contend the Obama administration botched the case by giving Abdulmutallab the right to remain silent, rather than interrogating him as a military prisoner.
In the days following the failed bombing, a pair of FBI agents flew to Nigeria and persuaded Abdulmutallab's family to help them. When the agents returned to the U.S., Abdulmutallab's family came, too, according to a senior administration official briefed on the case. The official spoke on condition of anonymity because of the sensitivity of the case.
FBI officials continue to question Abdulmutallab, working in collaboration with CIA and other intelligence authorities, the official said. Obama has received regular updates on the interrogation, according to the official.
While the interrogation continued, White House and intelligence officials quietly seethed as political rivals accused them of putting lives at risk. That criticism peaked last weekend when Sen. Susan Collins of Maine, in the weekly Republican address, accused the administration of having "a blind spot when it comes to the war on terrorism."
Collins said the administration "undoubtedly prevented the collection of valuable intelligence about future terrorist threats to our country."
Authorities had hoped to keep Abdulmutallab's cooperation secret while they continued to investigate his leads, but details began to trickle out during testimony on Capitol Hill, where FBI Director Robert Mueller and Director of National Intelligence Dennis Blair confirmed authorities continued to get intelligence in Abdulmutallab's case.
"It is also my understanding that Mr. Abdulmutallab has provided valuable information. Is that correct?" Senate Intelligence Committee Chairman Dianne Feinstein asked.
"Yes," Mueller replied.
Mueller then confirmed that the interrogation has continued despite the fact that the suspect had been advised of his right to have a lawyer and remain silent.
In Detroit, U.S. Attorney Barbara McQuade declined to comment. A message seeking comment was left with Abdulmutallab's lawyer, Miriam Siefer.
Since the terrorist attacks of Sept. 11, 2001, politicians and the courts have wrangled with the thorny question of how to treat suspected terrorists. The Supreme Court has not weighed in on whether the government has the right to hold a civilian as a military prisoner, and both times it appeared the court would get the chance to decide, President George W. Bush opted instead to bring the cases in civilian criminal courts.
Also unsettled is which system is better for gathering intelligence. The Bush administration, which authorized secret CIA prisons for interrogations, also repeatedly used the U.S. court system to prosecute terrorists. Some detainees at the U.S. detention facility at Guantanamo Bay, Cuba, have provided valuable intelligence, while others have refused to cooperate.
Some suspects in the criminal system refuse to talk once they have a lawyer. Others, like Abdulmutallab, can be persuaded to keep talking.