10 Americans in Haiti Charged With Child Kidnapping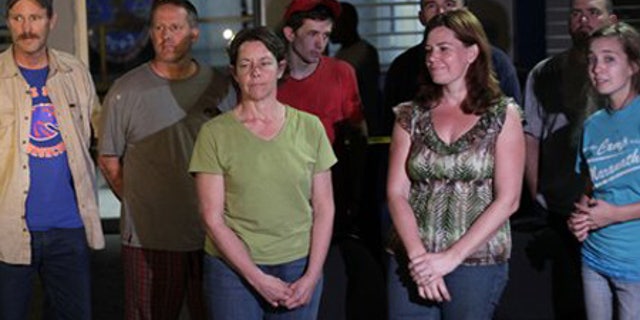 PORT-AU-PRINCE, Haiti (AP) — Ten members of a U.S. missionary group who tried to take 33 children out of Haiti after the nation's devastating earthquake were charged with child kidnapping and criminal association on Thursday, their Haitian lawyer said.
Edwin Coq said after a court hearing that a judge found sufficient evidence to charge the Americans, who were arrested Friday at Haiti's border with the Dominican Republic. Coq attended Thursday's hearing and represents the entire group in Haiti.
Group leader Laura Silsby has said they were trying to take orphans and abandoned children to an orphanage in the neighboring Dominican Republic. She acknowledged they may have lacked paperwork but said they just meant to help victims of the quake. Officials say many of the children still have parents.
SLIDESHOW: Haiti Begins to Recover | HOW TO HELP | FULL COVERAGE
The U.S. citizens, most of them members of an Idaho-based church group, were whisked away from the closed court hearing to jail in Port-au-Prince, the capital. One of them, Laura Silsby, waved and smiled faintly to reporters but declined to answer questions.
Coq said that under Haiti's legal system, there won't be an open trial, but a judge will consider the evidence and could render a verdict in about three months.
Coq said a Haitian prosecutor told him the Americans were charged because they had the children in their possession. No one from the Haitian government could be reached immediately for comment.
Each kidnapping count carries a possible sentence of five to 15 years in prison. Each criminal association count has a potential sentence of three to nine years.
Coq said that nine of the 10 knew nothing about the alleged scheme, or that paperwork for the children was not in order.
"I'm going to do everything I can to get the nine out," Coq said. That would still leave mission leader Laura Silsby facing charges.
Only minutes earlier, the Americans' Dominican lawyer, Jorge Puello, had said he expected at least nine of the 10 to be released Thursday, and said he was arranging a charter flight for them from Santo Domingo, the Dominican capital.
After the Haitian lawyer's announcement, Puello could not be reached by telephone for comment.
"I'm at the airport [in Santo Domingo] and we're getting the plane ready. We're just waiting for the green light," Puello said. "I spoke to a source inside the jail — a government official — who said nine would be released but one would be held for further investigation."
State Department spokesman P.J. Crowley said in Washington the U.S. was monitoring the case and was open to discuss "other legal avenues" for the defendants — an apparent reference to the Haitian prime minister's earlier suggestion that Haiti could consider sending the Americans back to the United States for prosecution.
"But right now the matter rests within the Haitian judicial system," Crowley said. "We respect that. And we will continue to have discussions with the Haitian government as this case proceeds."