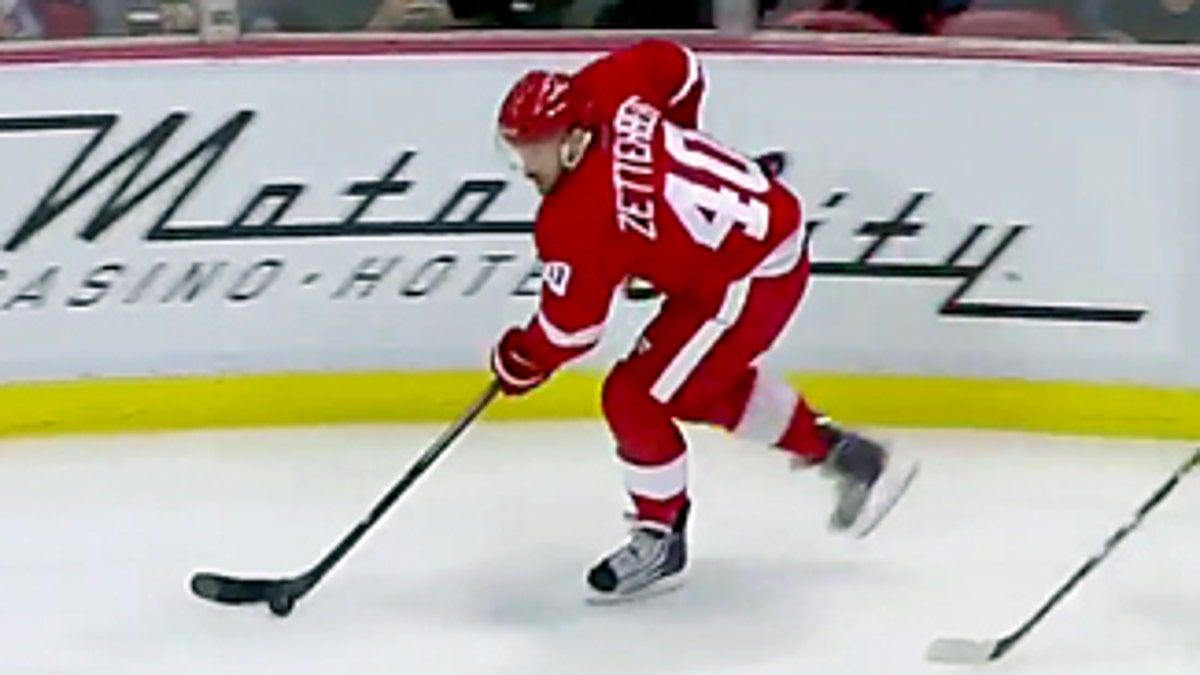 RALEIGH, N.C. - Detroit left winger Henrik Zetterberg did not return after leaving the Red Wings' game Wednesday night at Carolina with what the team says is a lower-body injury.
Coach Mike Babcock said following the Hurricanes' 3-0 victory that he thought Zetterberg "got his leg tangled up with someone" and that the forward would be evaluated after the team's return to Detroit.
Babcock said he assumes that Zetterberg probably won't play through this weekend, but "he'll get checked out by our people, and we'll go from there."
Zetterberg appeared to be shaken up when he was hit by Hurricanes defenseman Bryan Allen midway through the first period.
Zetterberg leads the Red Wings and entered eighth in the NHL with 80 points on 24 goals and 56 assists.