William Byron relying on Kyle Busch Motorsports teammates ahead of 2016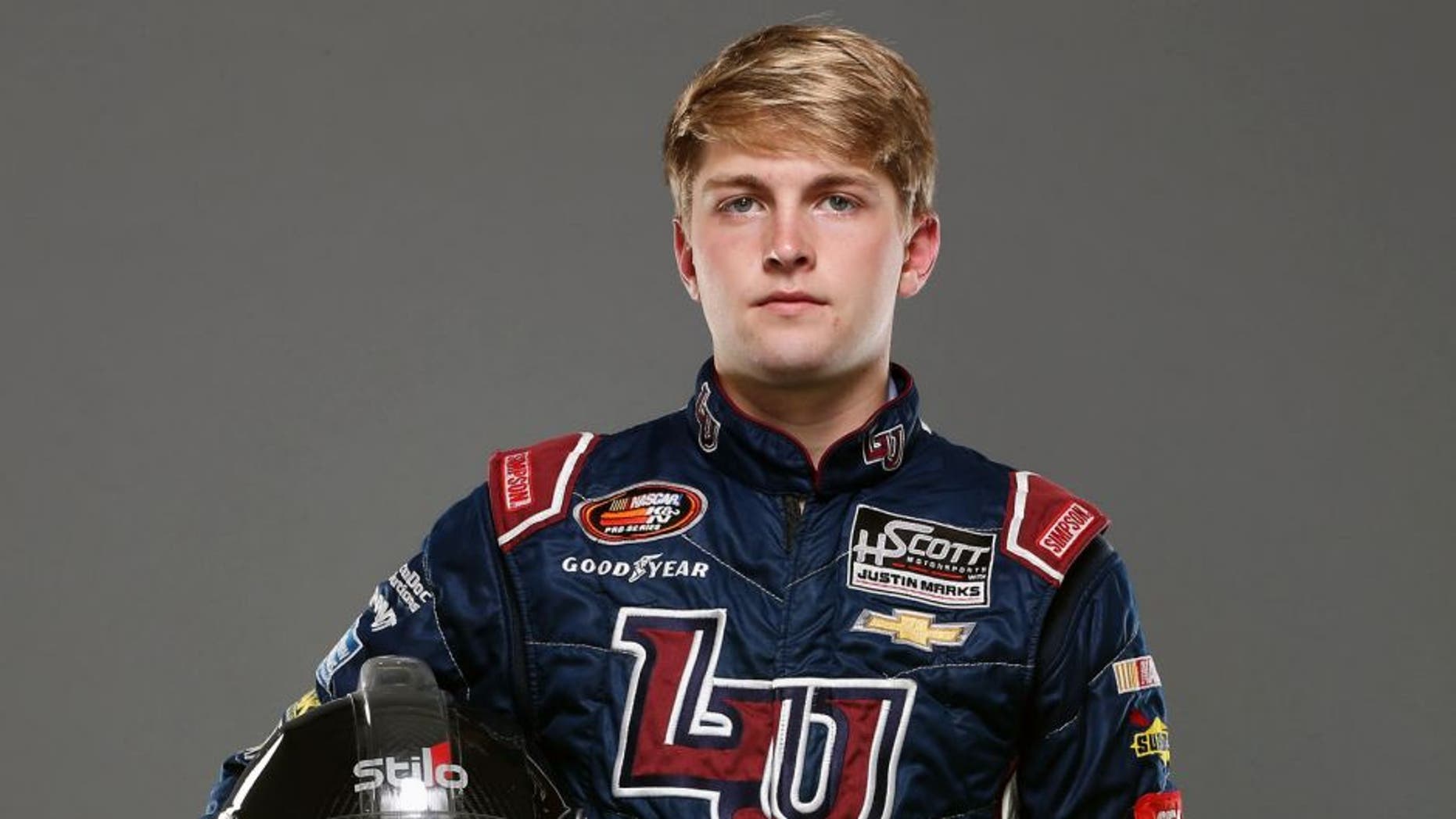 As NASCAR K&N Pro Series East champion William Byron enjoys his first title and the current offseason, the 18-year-old is also preparing for his first full season in the NASCAR Camping World Truck Series.
The Charlotte, North Carolina native will compete for the NCWTS Rookie of the Year title in 2016, driving the No. 4 Kyle Busch Motorsports Toyota.
Still a high school senior, Byron is leaning on veteran team owner Kyle Busch and reigning NCWTS champion Erik Jones for advice.
"I'm relying on them as much as I can," Byron recently told FOXSports.com. "Kyle was a little bit busy, obviously, the last few weeks, so I texted him over Thanksgiving.
"I think it's important over the offseason just to get with those guys and go by the shop even more," he said. "We're kind of getting the whole team finalized with the crew chief and all. I can't wait. They've got great trucks and I just can't wait for Daytona."
Byron has one NCWTS start under his belt, coming last season at Phoenix International Raceway. Starting fifth, Byron was involved in an early-race incident on Lap 6 and was never able to test the waters.
Looking ahead to his first full season, Byron understands there will be some learning curves from the NASCAR K&N Pro Series East to the highly competitive Truck Series.
"Honestly, just adjusting to the tire and the mile-and-a-half racetracks (will be the biggest challenges)," said Byron. "When I raced Phoenix we qualified well inside the top five, so that gives me the confidence to know I have the speed, I just have to figure out the rest of it to put it all together and try to win."
Less than a week after winning his first NASCAR championship, Byron explained many of his Charlotte Country Day classmates had no idea of his accomplishments. Now that he has signed a full-time contract with one of the sport's top teams and has been gaining more and more attention, his schoolmates are starting to get with the program.
"They actually announced it at school that I had won the championship," he said. "They saw the 'Ride to Work' segment NASCAR Race Hub had on FS1 a few weeks ago, so the students are pretty in-tune with it now."