Whole lotta Love: Cavaliers set to introduce Kevin Love, forming Big 3 with LeBron, Irving
By ,
Published September 18, 2015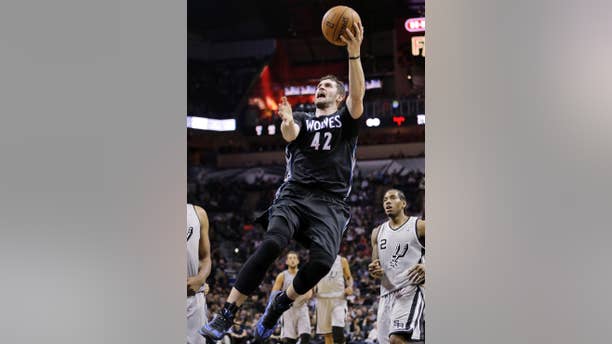 The Cavaliers are getting some Love.
The team is set to introduce All-Star forward Kevin Love at a news conference Tuesday afternoon. Love was acquired Saturday in a blockbuster, three-team trade that instantly turned Cleveland into an NBA title contender.
Love spent his first six seasons with the Minnesota Timberwolves, who received No. 1 overall pick Andrew Wiggins and Anthony Bennett, last year's top choice, from the Cavaliers.
Love has never made the playoffs, but that should change when he joins LeBron James, who re-signed with the Cavs this summer. The trio of Love, James and All-Star point guard Kyrie Irving gives Cleveland a devastating Big 3 that will be difficult for teams to defend.
Love and James won an Olympic gold medal together in 2012, and the pair will try to end Cleveland's 50-year drought without a sports championship.
https://www.foxnews.com/sports/whole-lotta-love-cavaliers-set-to-introduce-kevin-love-forming-big-3-with-lebron-irving