Weather situation uncertain for Friday at Chicagoland Speedway
By , Tom Jensen
Published September 28, 2015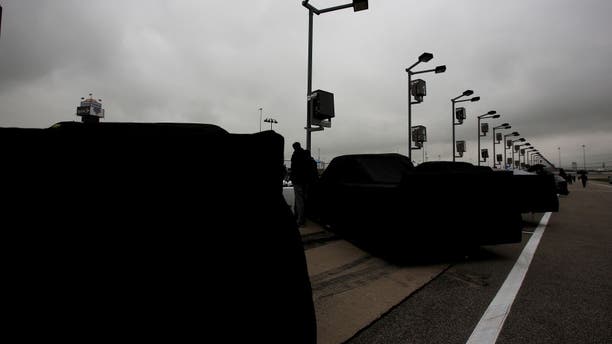 Once again, weather could play a factor as the Chase for the NASCAR Sprint Cup kicks off Friday at Chicagoland Speedway.

Sprint Cup practice is scheduled for 12:30 to 1:55 p.m. ET, with qualifying at 6:45 p.m. ET.

But as of 9 a.m., weather.com is calling for rain to move in to the Joliet, Illinois, track in late afternoon, which could threaten both Sprint Cup qualifying, and the NASCAR Camping World Truck Series race scheduled for 8:30 p.m.

The probability of rain is 45 percent at 4 p.m. ET, increasing to 85 percent by 9 p.m.

If NASCAR is able to get Sprint Cup practice in as scheduled, then the starting lineup for the race will be set via practice times. If not, then the field will be set per the NASCAR rule book, which would put all 16 Chase drivers up front.

Stay tuned to FOXSports.com for updated information.

https://www.foxnews.com/sports/weather-situation-uncertain-for-friday-at-chicagoland-speedway