WATCH: J.J. Watt perfects his one-handed catch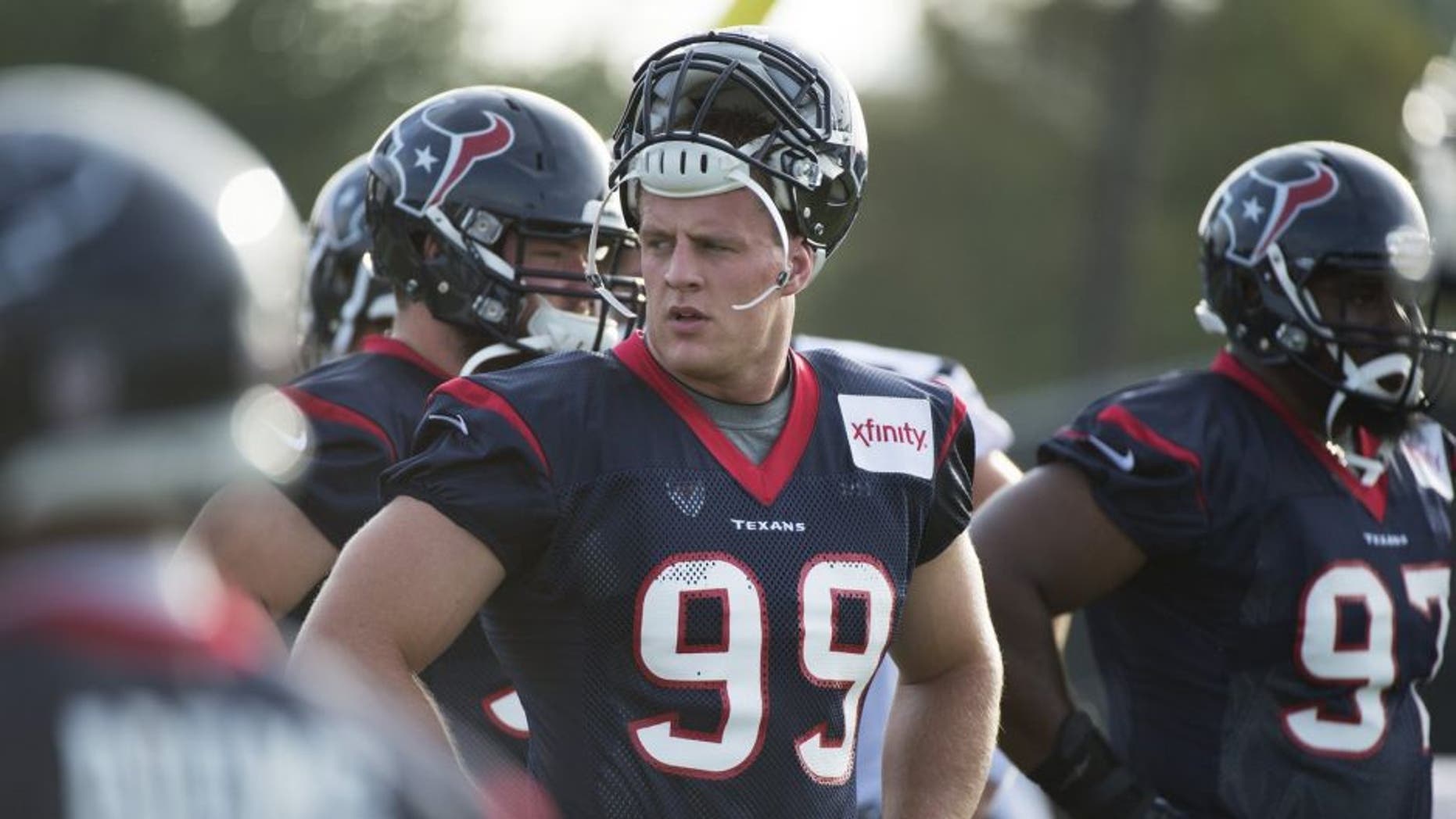 Most players use training camp to work on fundamentals, like catching the ball with two hands.
Houston Texans star J.J. Watt is not like most players.
Thursday, Watt used Houston's joint practice with the Washington Redskins to work on his one-handed catch routine.
Not a bad display of hands for a defensive end.
It appears Watt, who intercepted a pass against the Buffalo Bills last Sept. and returned it 80 yards for a touchdown, is ready for whenever the ball comes way, whether he can get one hand on it or two.
(h/t CSN Mid Atlantic)