Waiting for the other shoe to drop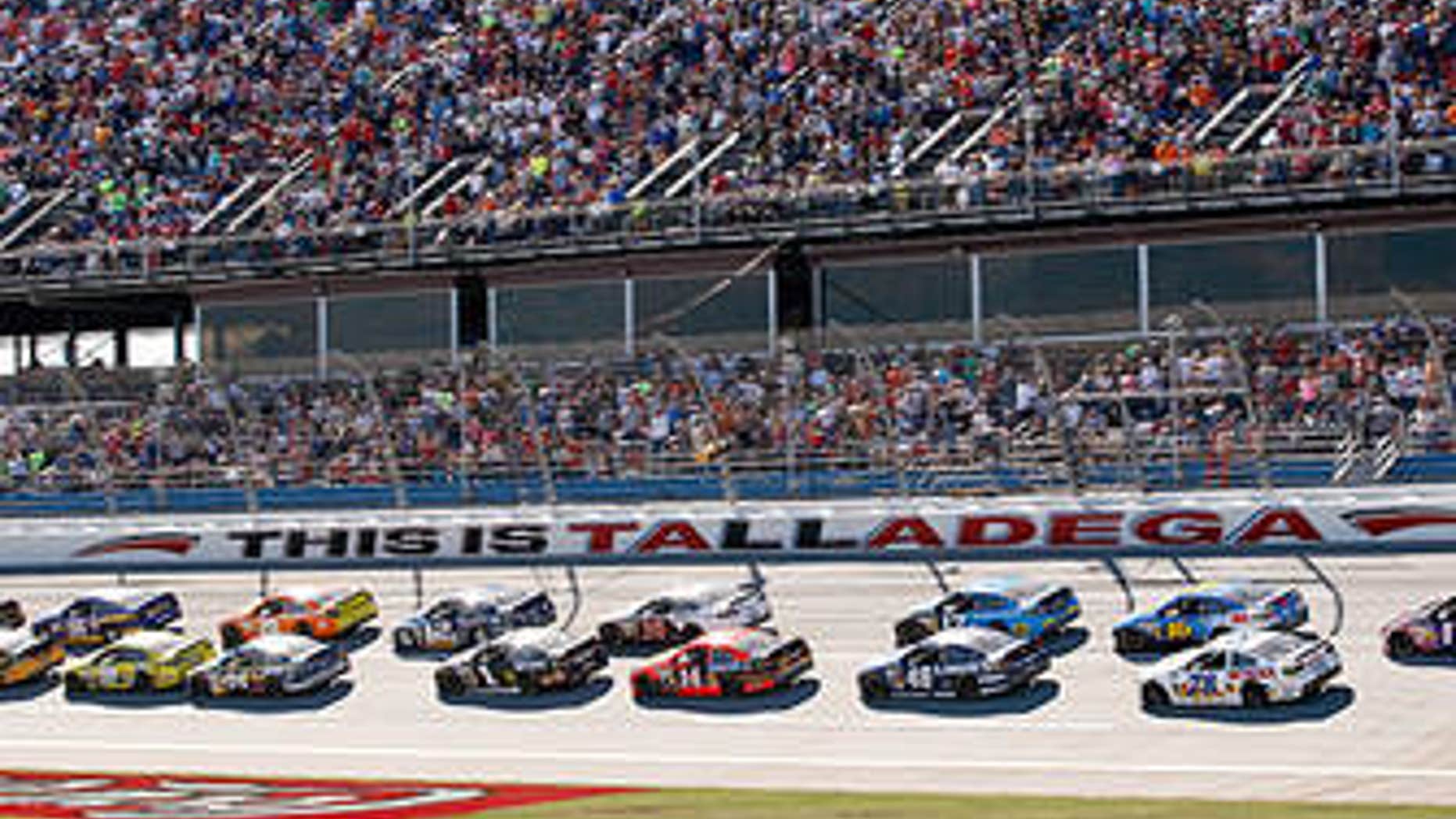 I have to admit, I was surprised how the race ended Sunday at Talladega Superspeedway. Even though we had 52 lead changes, we had the wildest, yet calmest, Talladega race I have seen in a long, long time.
What I mean by that was there were very few times these drivers got single-file. I mean heck, at one point in the middle of the race they were still three- and four-wide back some seven rows deep. So it was like they never really settled down.
Now what I did see happen was them going single file with about 10 laps to go. I figured they were all taking a quick breath, re-energizing and then getting ready to all make their moves at the end. Then what was really interesting was it seemed like the drivers were hesitant to make their move because they just weren't sure anyone else was going to go with them.
Seeing that kind of race and seeing 52 lead changes is nothing to complain about. I know the teams have to be thrilled coming back with pretty much all the cars in one piece. I think there were really only four torn-up race cars.
We certainly know that Dale Earnhardt Jr. was going to make a run at eventual race-winner Jamie McMurray. Dale Jr. was looking to have help from rookie Austin Dillon who was driving Tony Stewart's No. 14 car. Unfortunately, Austin got loose there off of Turn 2 and also got airborne, which none of us ever want to see. He landed on top of Casey Mears' car and NASCAR had no choice but to throw the caution flag.
I promise you they would have loved not to have thrown it and see how the race strategy the front-runners had going would have played out. You simply can't do that in the situation we had. Obviously, Jamie McMurray was thrilled to see the yellow.
As a broadcaster, I don't really think it's right to pull for anybody. I just want to see good, hard racing. I was thrilled to see Jamie McMurray win that race because Jamie truly is a good person. It was so sweet to see him and his little boy get to celebrate in Victory Lane.
The other thing Jamie did was become our 15th different winner in 2013 with four races to go this season. So there is a real shot to get to 16 or 17 different winners this year.
The original article can be found at FOXSports.com: Waiting for the other shoe to drop.