Vikings' Zimmer on Cardinals' Palmer: 'He's a legit MVP guy'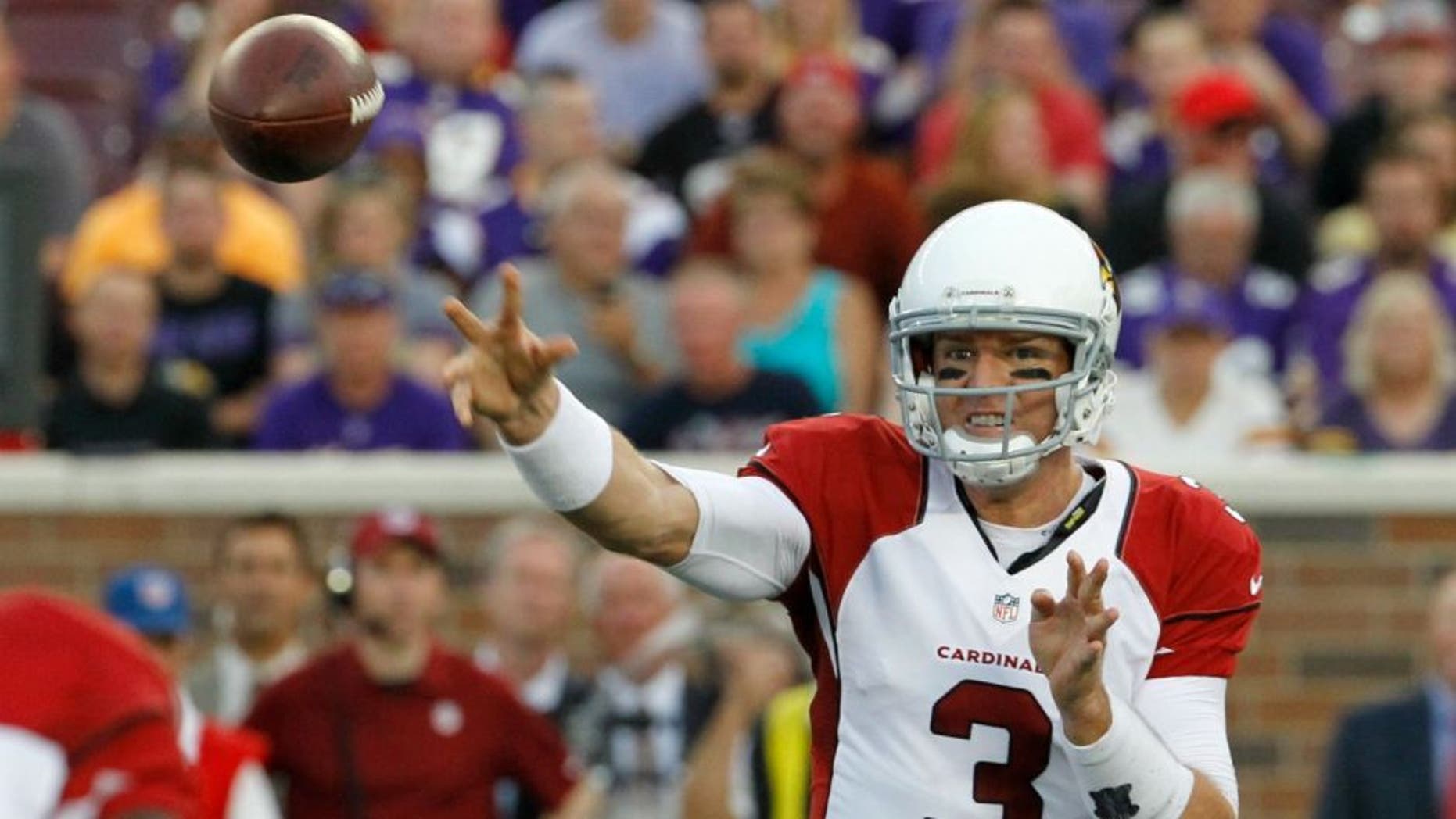 Carson Palmer is receiving support from teammates and opponents alike that he's a legitime contender for league Most Valuable Player honors.
Minnesota Vikings coach Mike Zimmer, who will bring his team to Arizona to face Palmer and the Cardinals on Thursday night, is the latest to join the MVP chorus for Palmer.
"Honestly, watching tape, I hear about all these people talking about MVPs and he really should be in the consideration with the way he's playing," Zimmer told reporters in a conference call Tuesday. "And that's not media talk either. That's true. That's what I believe."
Zimmer has more insight into Palmer's game than most. He was the defensive coordinator with the Cincinnati Bengals during Palmer's final three seasons with the franchise, but admitted the soon-to-be 36-year-old has improved with age.
"His arm looks outstanding, better than what I remember," Zimmer said. "I think he's playing with a lot of confidence. He trusts these receivers and tight ends, obviously. Like I said before, I think he's a legit MVP guy."
Palmer is second in the league with 29 touchdown passes, three shy of his career high established with the Bengals in 2005. He is approaching his fifth 4,000-yard season and owns the highest passer rating of his career at 106.3.
"He's playing at the MVP level," said Cardinals leading receiver Larry Fitzgerald, who went over 1,000 yards last weekend for the first time since the 2011 season. "I think he's the best player in the league at this point. He makes miraculous plays week in and week out."