UFC legends Chuck Liddell and Forrest Griffin will star on new season of TUF Latin America
By , Jonathan Bradley
Published April 13, 2016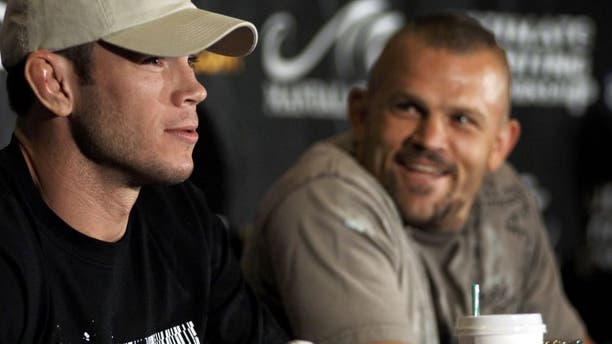 UFC legends Chuck Liddell and Forrest Griffin have been selected as coaches on the upcoming season of The Ultimate Fighter Latin America, according to an announcement made by the UFC on Monday.
Liddell and Griffin bring a wealth of knowledge and experience to the Latin American edition of the show, which has opened the door for an entirely new generation of UFC combatants from more than nine countries.
Former light heavyweight champion Griffin won the first-ever season of The Ultimate Fighter and UFC president Dana White has attributed his bout Stephen Bonnar as significant step forward for the promotion. Griffin also served as a coach during season 7 of The Ultimate Fighter, where his team earned three of four semifinals spots.
Liddell, another former champion and all-around badass, was a coach on the inaugural season of The Ultimate Fighters and two fighters on his team, Griffin and Diego Sanchez, would go on to win the season. The "Iceman" would go on to put on another impressive coaching performance in season 11 against Tito Ortiz.
The Ultimate Fighter Latin America, which has produced talents like Mexico's Yair Rodriguez and Erick Montano, airs exclusively on UFC Fight Pass. The season's winner will be crowned during a live event Nov. 5, in Mexico City at Arena Ciudad de Mexico, according to the announcement.
https://www.foxnews.com/sports/ufc-legends-chuck-liddell-and-forrest-griffin-will-star-on-new-season-of-tuf-latin-america