UFC fighter Nik Lentz congratulates 'homie' Supreme Court Justice Brett Kavanaugh after match win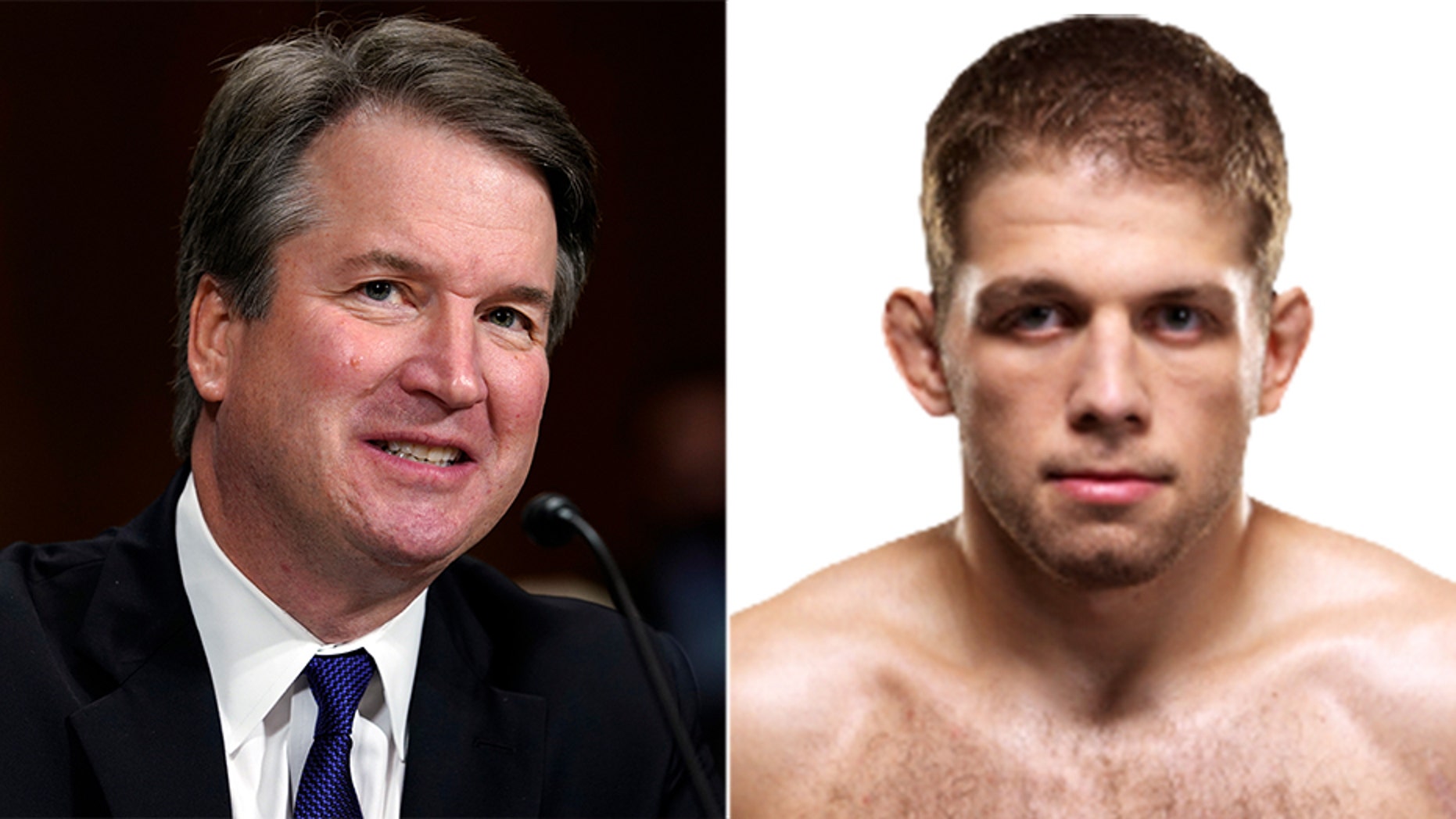 Shortly after winning his UFC 229 match Saturday night, fighter Nik Lentz gave his "homie Brett Kavanaugh" a shout out for being sworn in as a Supreme Court justice.
Lentz defeated Gray Maynard in a second-round TKO in Las Vegas on Saturday. During his post-victory interview, Lentz took the first few moments to congratulate Kavanaugh, who was sworn in as the 114th Supreme Court justice late Saturday hours after the Senate voted to approve him.
"First and foremost, I want to give a shout out to my homie Brett Kavanaugh," Lentz said. "Way to go, Special K."
UFC MELEE: NURMAGOMEDOV BEATS MCGREGOR -- THEN ALL HELL BREAKS LOOSE
He laughs after the comment and went on to answer Joe Rogan's question.
Lentz's shout out to the new Supreme Court justice received jeers and some applause from audience members at T-Mobile Arena.
Kavanaugh was sworn in as a judge to the nation's highest court after a contentious confirmation battle. Kavanaugh was accused of sexual assault by three women that nearly derailed his nomination. The accusations led to a second hearing before the Senate Judiciary Committee and a weeklong FBI probe.