UCLA's Mora bolts press conference
By ,
Published September 11, 2015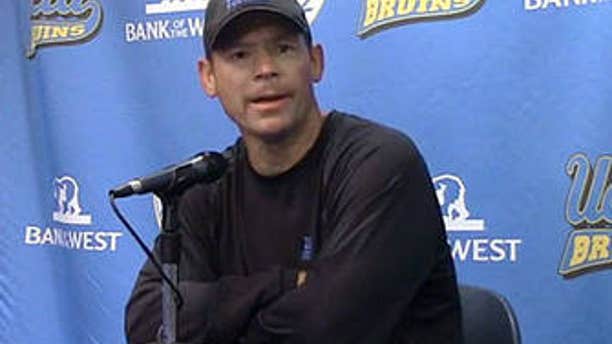 Most of the time when coaches storm out of press conferences, they end up looking like idiots. But UCLA head coach Jim L. Mora deserves a "Bravo!" for what he did on Monday.
Mora began his press conference by addressing the tragic death of walk-on freshman wide receiver Nick Pasquale, who died Sunday morning after getting hit by a car . While Mora was in the middle of talking about the tragedy, a member of the media continued to yap on his phone in the back of the room as if Mora wasn't even there.
This, naturally, incensed Mora, who shouted: "Hey, shut up!" before adding, "The disrespect of some people is unbelievable to me. Just unbelievable."
When the reporter responded, "Go on" as if giving Mora permission to speak again, Mora lost it: "Don't tell me to 'Go on'! I'll go on when I'm ready to go on! Why don't you take your butt out of here if you're going to be disrespectful."
[ GALLERY: Grading college football's new 2013 uniforms ]
The reporter apologized but Mora had already seen enough and stormed out of the press conference.
Talking on a cell phone during someone's press conference is rude enough â€" but doing it while the coach is addressing a player's death is reprehensible.
Kudos, coach Mora.
https://www.foxnews.com/sports/uclas-mora-bolts-press-conference