Titans looking to get RB Sankey more work in season finale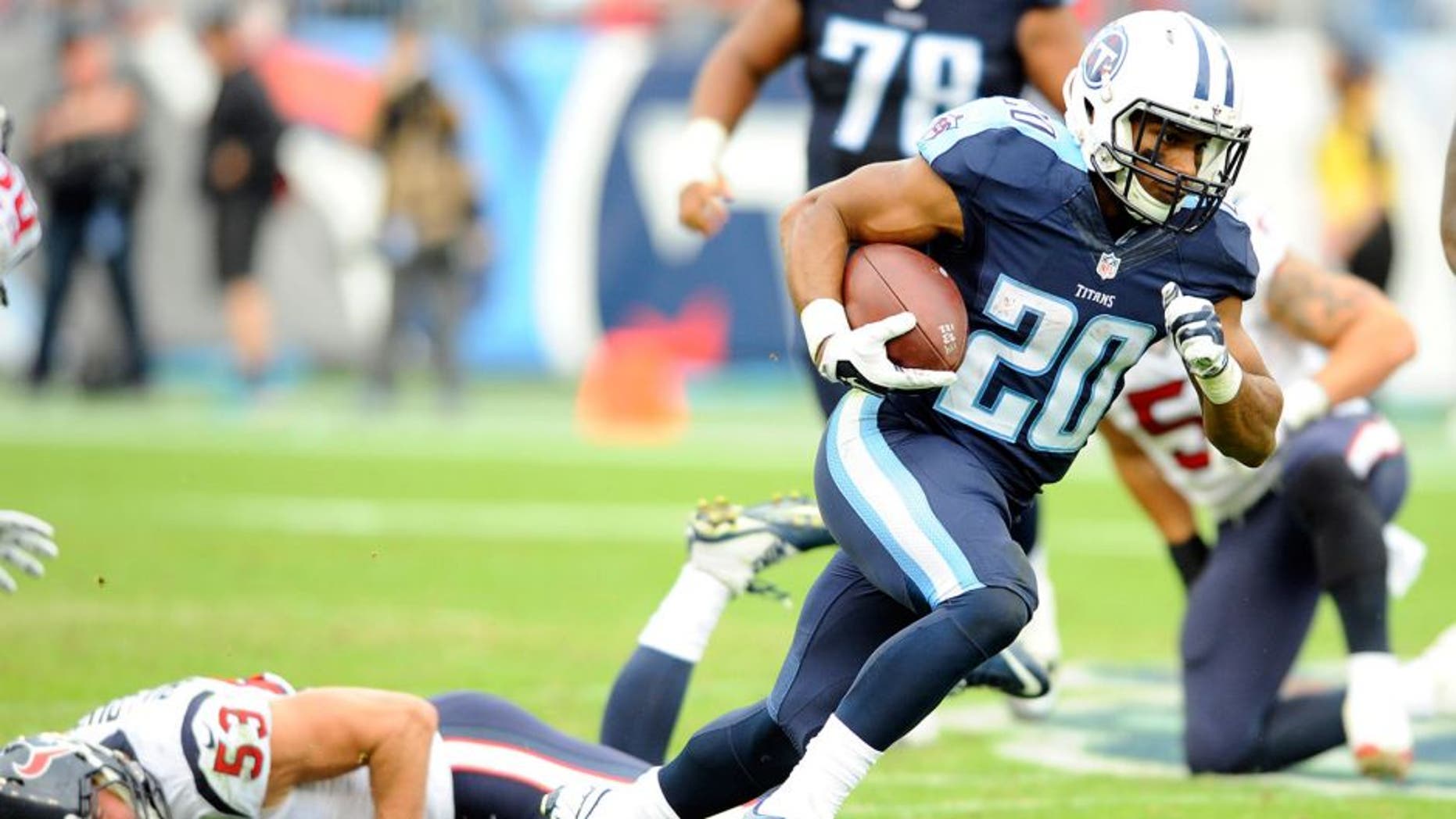 After getting the bulk of the snaps in Sunday's 34-6 loss to the Houston Texans, Tennessee Titans running back Bishop Sankey is in line for more work in the team's Week 17 season finale.
Sankey led all Tennessee running backs with 30 snaps on Sunday. The 2014 second-round pick finished with two carries for 11 yards and caught three passes for 43 yards.
Titans interim head coach Mike Mularkey said Sankey will see more action this week against the Indianapolis Colts.
Via Tennessee's official website:
Sankey's late-season involvement is a departure from early in the season when the 23-year-old was inactive for three games and had just five carries over a 10-game span.
The first running back taken in 2014, Sankey said he's been working to get back on the field and intends to capitalize on this latest opportunity.
In 12 games this season, Sankey has 43 carries for 177 yards and a touchdown. He's also caught 14 passes for 139 yards and a score.