The top 5 Indianapolis 500s of all time
By , Tom Jensen
Published May 27, 2016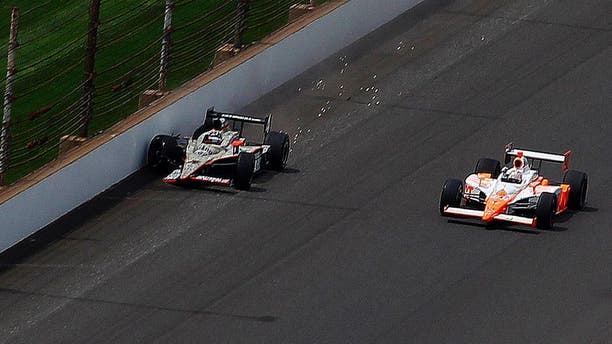 Sunday marks the 100th running of the Indianapolis 500, a race that has provided innumerable dramatic moments of the years.
Here are five of the best races in the long and storied history of the Brickyard:
5. 1985 -- This race was not one of the closest finishes in Indy 500 history, but it was remarkable nevertheless. On Lap 120, Danny Sullivan attempted to pass Mario Andretti for the lead going into Turn 1. Sullivan went low, and as he passed Andretti, he lost control of his car, which went into a lurid spin and appeared headed towards the outside wall.
Somehow, Sullivan didn't hit anything and managed to get his race car headed in the right direction. Just 20 laps later, Sullivan passed Andretti at almost the same spot where he spun, but this time he made it stick and went on to win by 2.77 seconds.
4. 1982 -- This fantastic race gave whole new meaning to the phrase mano a mano. Gordon Johncock and Rick Mears spent the final 40 laps engaged in a two-man race, putting an entire lap between them and the rest of the field. Johncock wound up holding off the suffocating pressure Mears applied to win by a margin of just 0.16 seconds.
"Mears was coming like a freight train and Johncock was just trying to hang on," said 1969 winner Mario Andretti, who had crashed out of the race. "That was a nail-biter."
3. 2011 -- Sometimes things don't make sense when they happen and it's nor until later that they do. Rookie J.R. Hildebrand was cruising to an easy victory in the final turn of the 200th and final lap when he inexplicably pounded the wall, allowing Dan Wheldon to win his second Indy 500 and put the small Panther Racing team in Victory Lane.
Wheldon was an extremely well-liked driver by his fans and peers alike. Tragically, this Indy 500 would be his last victory, as he would perish in a crash at Las Vegas Motor Speedway that October.
2. 2006 -- When the race restarted with five laps to go, Michael Andretti was out front, seeking his first Indy 500 victory at the age of 43. With three laps to go, his 19-year-old son Marco passed him on the outside in Turn 1 and appeared headed to victory.
But as they came to the checkered flag. Sam Hornish Jr. passed Marco just 450 feet from the start-finish line in what would be the third-closest finish in race history.
1. 1992 -- Michael Andretti led 160 of 200 laps, only to have his fuel pump fail when he had a 28-second lead in the closing laps. Andretti's car brought out a caution and the race restarted with seven laps to go. Over those final laps, Al Unser Jr. and Scott Goodyear waged a brilliant fight, with Unser taking the checkered flag by just 0.043 seconds, making it the closest finish in race history.
"Seeing him take the checkered flag was one of the greatest moments of my life," said his father, Al Unser Sr., one of three drivers to have won four Indy 500s.
The Associated Press contributed to this story.
https://www.foxnews.com/sports/the-top-5-indianapolis-500s-of-all-time