'That's what leaders do': Coach Trotz OK with Ovechkin saying Capitals will eliminate Rangers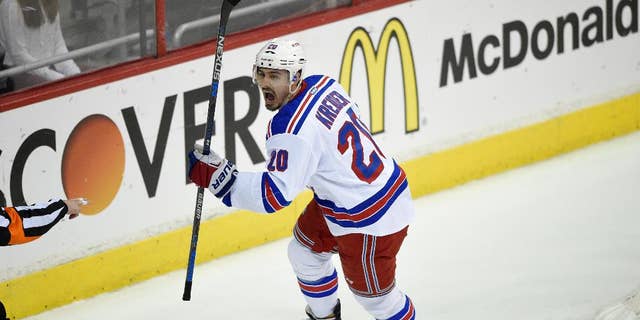 ARLINGTON, Va. – Coach Barry Trotz says he has no problem with captain Alex Ovechkin's assertion that the Washington Capitals will eliminate the New York Rangers in the second round of the playoffs.
Indeed, Trotz said Monday: "I love it."
Trotz added: "That's what leaders do. I think leaders say: 'This is what we need to do. This is what we're going to do.'"
After New York beat Washington 4-3 Sunday night to force a Game 7 on Wednesday, Ovechkin said: "We're going to come back and win this series."
Ovechkin hasn't scored in the past four games, and the Capitals have let a 3-1 series lead disappear.
This will be the ninth time in Ovechkin's 11 career playoff series that Game 7 was required. The Capitals are 3-5 in those games.