Texans superstar JJ Watt reveals new logo and slogan with Reebok
By , Nunzio Ingrassia
Published May 22, 2016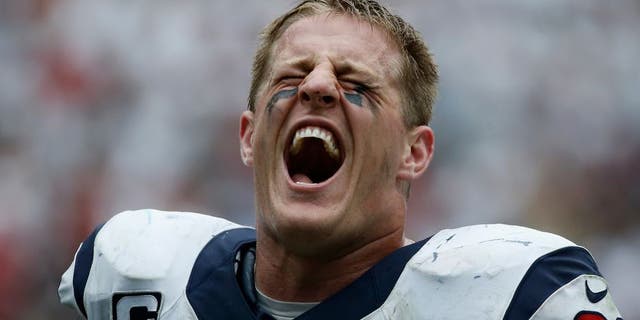 He's the reigning two-time Defensive Player of the Year, but Houston Texans star JJ Watt is ready for something new.
Watt took to Twitter to reveal his new logo and slogan with Reebok.
Watt is taking ownership for everything, stating it's, "My logo. My vision. My goals."
Watt joined Reebok last year, signing an endorsement deal with the apparel company.
"Kids treat athletes like superheroes and make you a role model," Watt told ESPN.com after he signed the deal. "It's extremely important to me to remind kids that I was in their shoes and I was just like them and I accomplished what I did because I worked hard to pursue to my dreams."
https://www.foxnews.com/sports/texans-superstar-jj-watt-reveals-new-logo-and-slogan-with-reebok