Texans LB Bullough ready to build off first start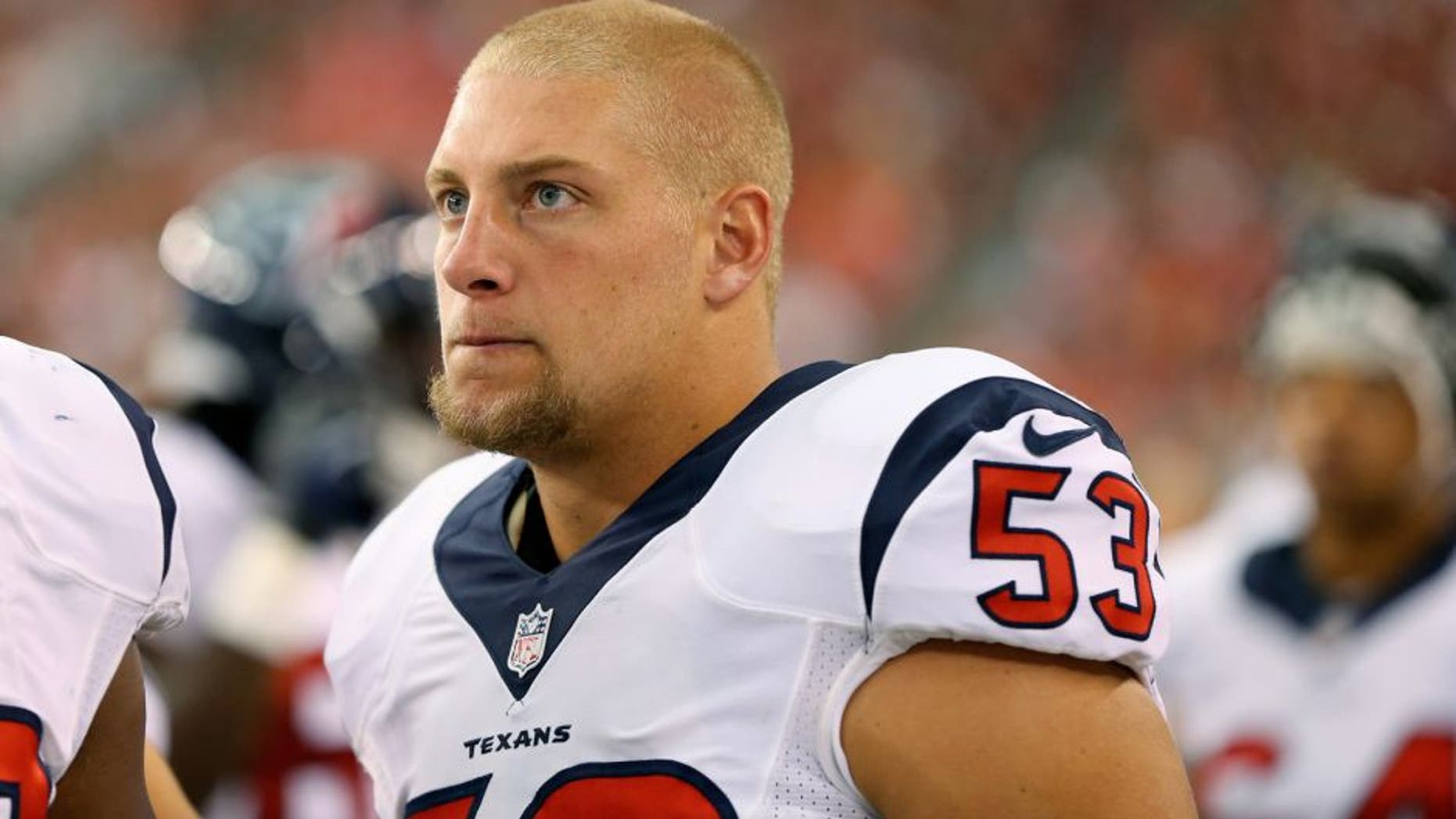 Texans inside linebacker Max Bullough, who was called up from the team's practice squad in September, started the first game of his career in Houston's 20-6 win over the Titans prior to bye.
Playing beside Brian Cushing, Bullough recorded a career-high seven tackles.
"I think you always want to do something better, so you watch film and you see that you did some good things and bad things," Bullough said, per the Houston Chronicle. "We had the bye week and we're looking forward to playing at Cincinnati. I think it helps my confidence and the coaches' confidence in me. I've had confidence all along in myself."
MORE NEWS: Want stories delivered to you? Sign up for our NFL newsletters.
As the Texans prepare to face the Bengals on Monday night, Bullough's role for this week is still to be determined. Rookie starter Bernardrick McKinney has been out with a concussion since the team's win over the Jaguars on Oct. 18, while Akeem Dent, who has also started this season, is dealing with a hamstring issue.
Even if he doesn't start against the Bengals, Bullough, a former undrafted free agent from Michigan State, said he's prepared to make a contribution in a reserve role and on special teams.
"Whatever the coaches ask of me," Bullough said. "A lot of guys on the team have to do different things. Whatever unit it is, I'm happy to do whatever they ask."