Texans encourage LB Mercilus to leave comfort zone on right side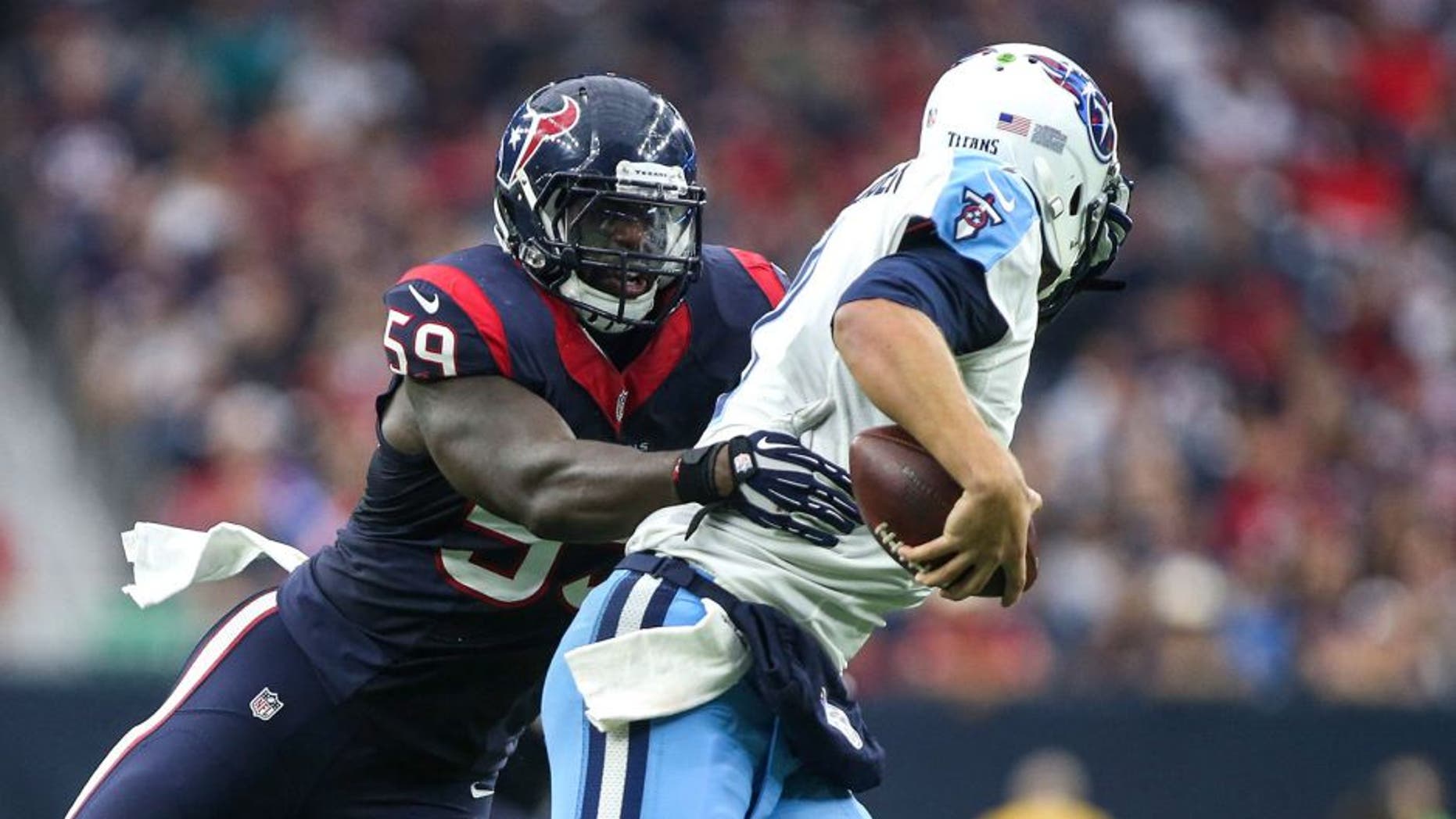 Filling in for an injured Jadeveon Clowney in Houston's 20-6 win over the Tennessee Titans on Nov. 1, Texans linebacker Whitney Mercilus recorded a career-high 3 1/2 sacks.
Mercilus credited his strong performance in part to rushing from the right side of Houston's defense. It's a spot he's played in the past, including for much of last season, while Clowney was limited to just four games. Mercilus also had a pair of sacks filling in for Clowney against the Jaguars on Oct. 18, and all 5 1/2 of his sacks this season have come from the right side.

"Of course, I'm probably a little more comfortable on the right side, which it shows," Mercilus said, per the Houston Chronicle. "But I still try and get work on the left side and just try and be as comfortable as I can be."
Clowney, who injured his lower back against the Titans, isn't expected to be out long term. That means Mercilus figures to return to the left side of the defense. The challenge for Texans linebackers coach Mike Vrabel is to get Mercilus and Clowney to be productive, no matter where they line up.
"I think some guys are comfortable different places," Vrabel said. "Just because both of those guys have predominately played on the right side, I don't think that is necessarily their strongest position.
"I try to tell them the left tackles are the ones that make the most money, so if it were me, I'd try to rush somewhere other than the best player on the offense. That was always my theory. I think, hopefully, they can buy into that. We just have to continue to find out who gives us the best chance to win on first down, second down and third down."
MORE NEWS: Want stories delivered to you? Sign up for our NFL newsletters.