TBT: Tony Romo put himself on the map by torching Buccaneers in 2006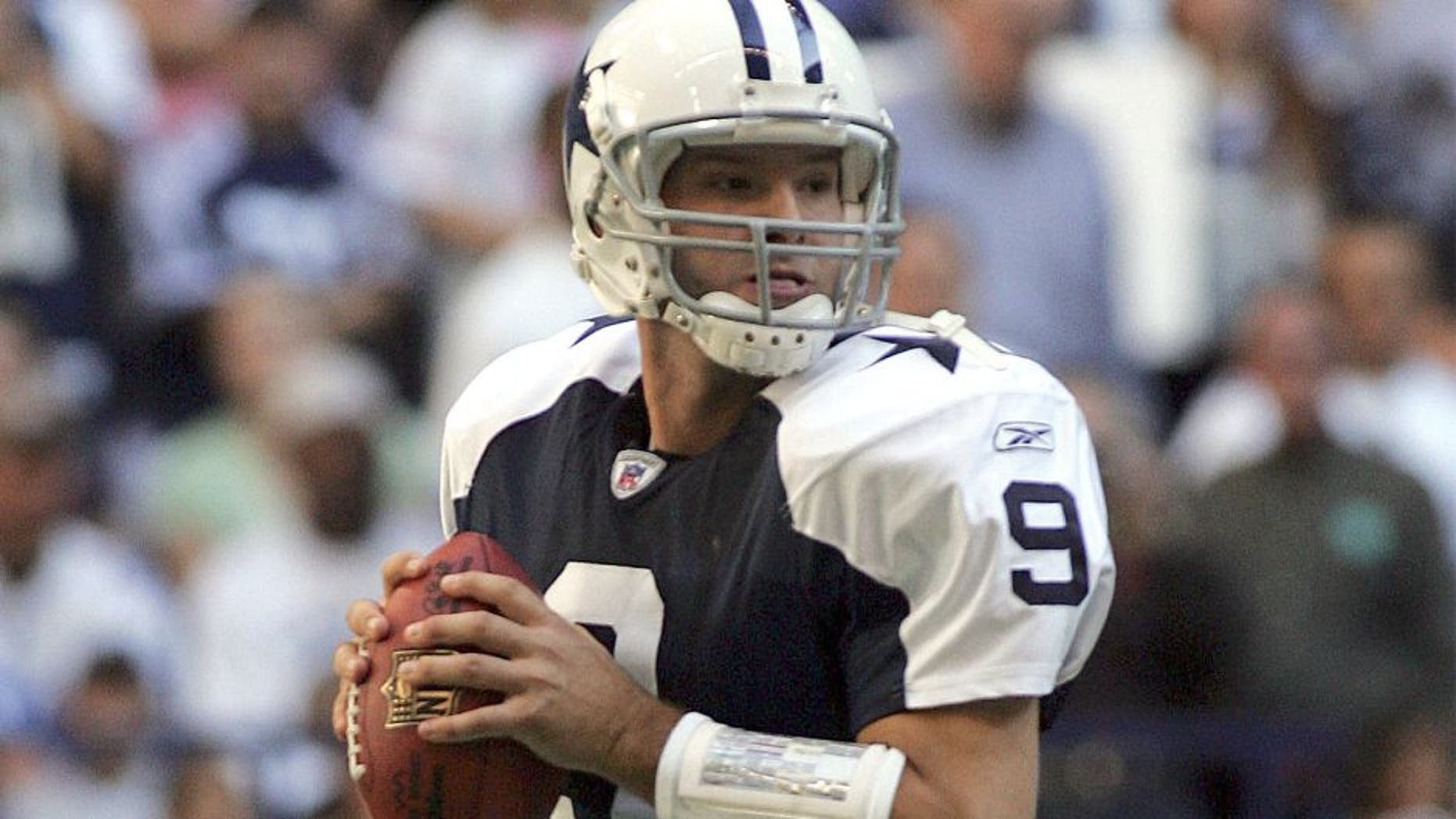 Tony Romo won't be playing this Sunday against the Bucs, and his name has been a hot topic since his Week 2 injury.
But back on Thanksgiving Day in 2006, Romo had just started writing the script to his very controversial and roller-coaster-ride career. His fifth career start came against the Buccaneers, and it didn't start well, but it ended in a flurry of touchdowns.
Five to be exact. If you recall, Romo had taken over for Drew Bledsoe earlier in the season. Romo lit the world on fire this day, completing 22 of 29 for 306 yards and five scores, with a stretch of 13 straight completions. He went 9 of 10 in the second half, making him 29 of 31 after halftime over his last three games. The Cowboys won, 38-10.
Unfortunately, Bill Parcells, his coach at the time, made sure everyone knew Romo hadn't done diddly just yet.
"I told him to Google up the name of a guy whose star burned real brightly for a short time in this league," Parcells told USA Today. "I give him a homework assignment, then he has to come back and tell me about the guy, who it was, what happened."
Parcells didn't stop there, saying: "Had he played his first or second year, he'd probably be out of football. With a player like Tony, who didn't really play big-time college football, he just needed time to get ready. He's just taking baby steps right now."
Ouch. Well, as we all found out, Romo ended up sticking around to be a pretty successful quarterback. Unfortnately for Parcells, Romo and the Cowboys, the 2006 season did end like this: