Tampa Bay Lightning avoids penalty box, lets Army captain resell Stanley Cup tickets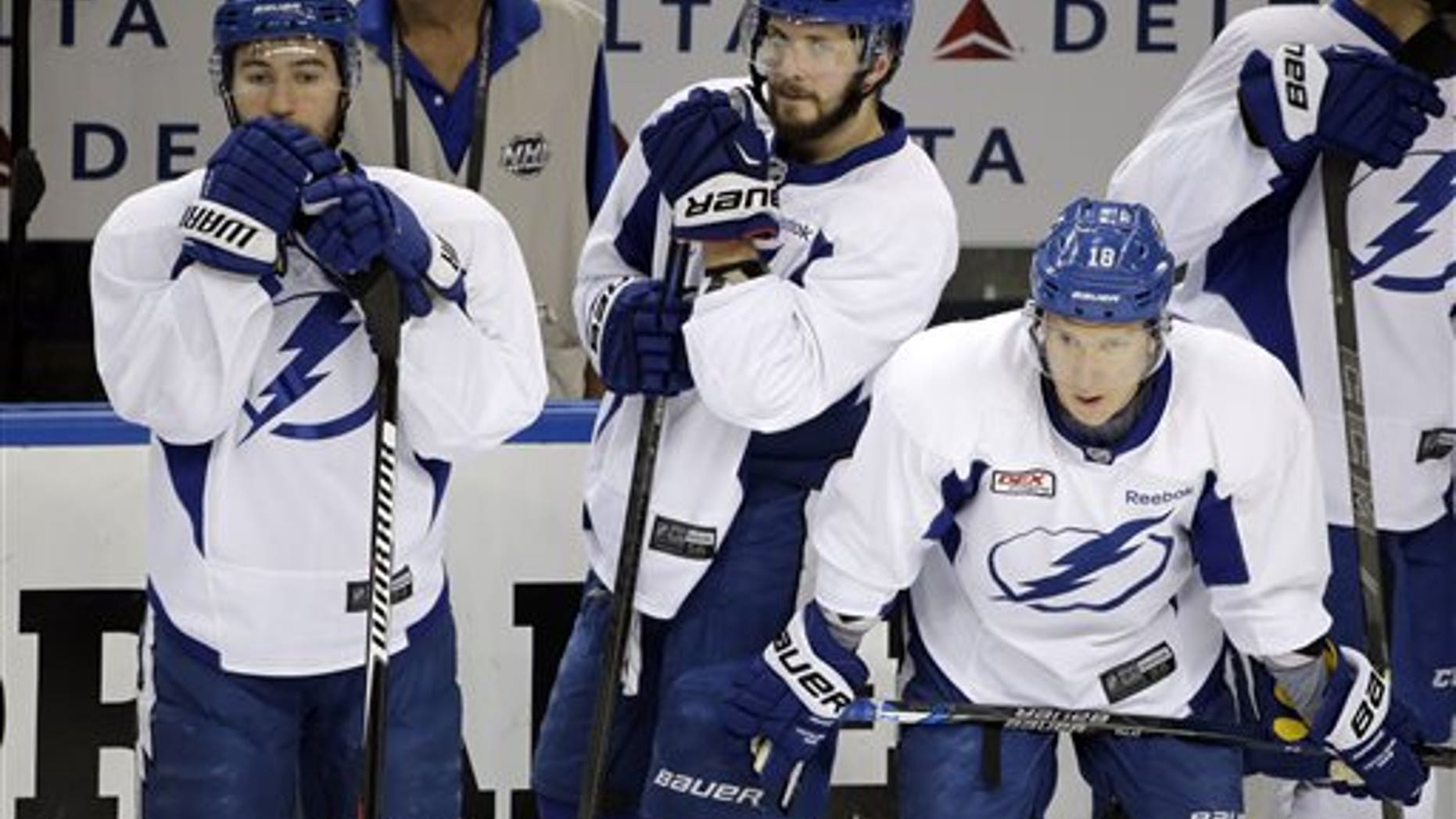 The Tampa Bay Lightning avoided a trip to the penalty box Friday after agreeing to let an Army captain with season tickets scalp his Stanley Cup tickets on the resale market.
Capt. Paul Dhillon whistled the team for interference when his tickets for future Cup games were pulled for selling Game 2 tickets through Ticketmaster.
Dhillon tells the Tampa Bay Times he can't use the coveted tickets because he is undergoing military training at Fort Knox. Last spring the Lightning feted Dhillon in uniform on its large-screen television as a "Hero of the Game."
The gloves came off after Dhillon sold his two $290 tickets to Game 2 against the Chicago Blackhawks for $2,600 each.
First, the team took his tickets for Game 5 and Game 7, the Times reported. Then the team backtracked a day later and said Dhillon could still use his tickets but only if he personally picked them up on the day of the games.
The team doesn't want Chicago fans sitting in rinkside seats at its home ice, Amalie Arena, and has been pretty upfront about it.
"I specifically apologized to this [captain], but I'm not going to apologize for our efforts to make sure this building is our house," Lightning CEO Todd Leiweke said.
Dhillon told the paper there's no team policy against re-selling his tickets through Ticketmaster or StubHub.
"I'm willing to comply with any policy they show me in writing but they're just making stuff up as the go," said the 32-year-old Dhillon, 32, who is an assistant professor at the University of South Florida Army ROTC program.
The team now admits it may have dropped the puck in the way it handled the matter.
"If a gentleman serving our country feels he was slighted, oh my God, we owe him an apology,"  Leiweke told the Times.
The Times said after the paper's inquiry Friday to the team, Dhillon was allowed to keep his tickets and sell them online if he wants.