Survivors of Brazil soccer plane crash reportedly fined $30G for missing game
By ,
Published December 12, 2016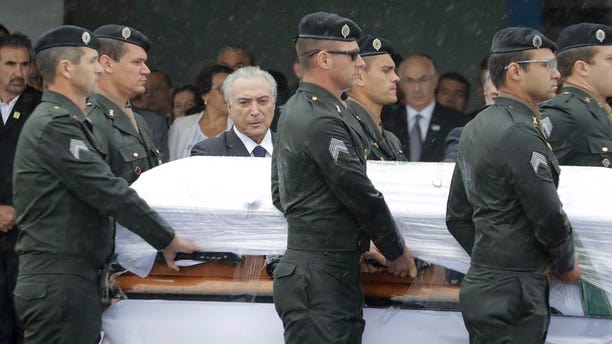 The surviving members of the Brazilian soccer team that lost most of its players when its plane crashed in Colombia have been fined $30,000 for missing their final match of the season, according to a report.
Nineteen players from the Chapecoense team were among the 71 of 77 people who perished when LaMia's Avro RJ85 crashed Nov. 28 near Medellin en route to the Copa Sudamericana final against Atletico Nacional.
Six people survived, including three players — defender Alan Luciano Ruschel, reserve goalie Jackson Ragnar Follmann and center-back Helio Hermito Zampier Neto.
The final round of the Brazilian championship was held Dec. 1, but a match against Atletico Mineiro was canceled because of the tragedy, the Mirror of the UK reported.
But the Superior Court of Justice decided to punish both Chapecoense and Mineiro for failing to play their match, the paper reported.
Click for more from the New York Post.
https://www.foxnews.com/sports/survivors-of-brazil-soccer-plane-crash-reportedly-fined-30g-for-missing-game