Support builds around idea for NFL developmental league, but questions remain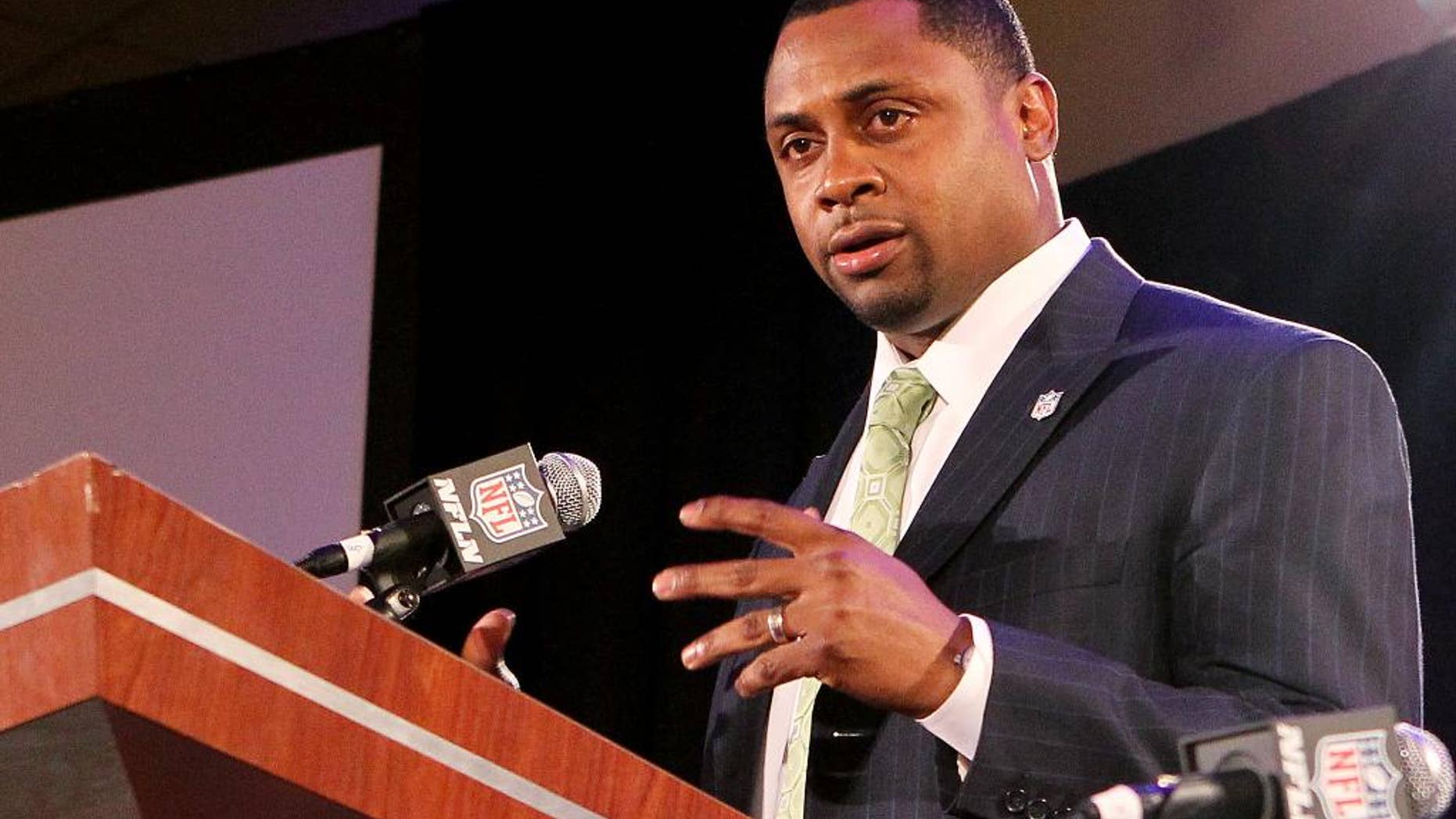 NEW YORK – When Troy Vincent mentioned in April the NFL's interest in establishing a developmental league, he couldn't have imagined the response it would get.
"I got more than 100 proposals," he said with a laugh. "I think that shows it is worth a look."
And that is what it will get, although the NFL has no timetable for establishing such a league.
Why is it likely to get off the ground? Vincent, who recently became the NFL's head of football operations, cites a bunch of reasons, from training coaches and officials to finding players to testing rules.
"It would be an opportunity to enhance our game on many levels, to develop the future, preserve and innovate the game," he said.
Steelers coach Mike Tomlin would like to see it happen.
"I'm in favor of anything that increases opportunities for guys to grow and develop," Tomlin said, "and ultimately improve the product of our game for our fans, particularly at some positions."
Notably, quarterback. Tomlin is well aware of how former Super Bowl QBs Kurt Warner and Jake Delhomme were helped by their time in the minors.
"Quarterbacks often don't come to you ready-made, particularly with the way college football is played now with so many spread offenses and half-field reads and so forth," Tomlin said.
Tomlin is right that the NFL relies on the college game for developing the skills of potential pro players. That won't change but, as the number of undrafted free agents who populate NFL rosters shows — 31.4 percent in 2014 — there are hundreds of players who would benefit from having a place to showcase themselves if the NFL doesn't come calling.
Not since NFL Europe disappeared in 2007 has there been an NFL-affiliated place where players could go to prove themselves worthy of a look by one of the league's 32 teams. Same thing for officials and coaches.
"That's what NFL Europe was intended to be, a developmental league," said Falcons defensive coordinator Mike Nolan, a former head coach in the NFL. "I thought it was great for coaches, I thought it was great for players, I thought it was great for officials. It wasn't my money they were spending on it, but I always thought the time was worth it. "
There are dozens of questions accompanying any project: When and where would the league play games? How many teams would be in a developmental league? Who would play and coach? Would television be interested?
Marc Ganis, president of SportsCorp, a Chicago-based consulting firm, has a strong relationship with many team owners. He envisions a league being established for spring play, with all of the teams supplying players they want to see more from.
"After the NFL season and before the training camps, say March to July," Ganis said. "It's an open time in the sports schedule. The colleges are done and the NBA and NHL playoffs wind down.
"A league in the fall is really tough. It is not like baseball, where teams can be calling up players every day from the minors. There would be lots of restrictions on player movement then."
This won't be an international venture, either. In fact, it probably would be done regionally, cutting down on travel costs.
"I do envision some sort of developmental league, based maybe in Florida or Texas or Arizona," said former NFL general manager Phil Savage, who now is the executive director of the Senior Bowl. "Anywhere from four to six teams; I don't think more than eight.
"I see it as tightly managed, with not a ton of travel. And I don't think it would matter the size of the stadiums and crowds, because it's a minor league, a place to look at players from the lower end of the roster or players trying to make it into the NFL."
Ganis says not to worry about TV interest.
"The networks have open time in the spring, and it's an NFL product. There would be room on the networks for games on the weekend, and on the cable outlets for weeknights," he said. "There's really a dearth of major sports on the weekends then.
"I think you would see all the networks with cable channels — CBS, Fox, NBC, and of course NFL Network — to be interested. And ESPN would likely want in on the mix, although they need it the least."
Savage was most intrigued by Vincent's suggestion that an academy for training players, coaches and officials could accompany a D-league. But he foresees such an academy being held during the NFL season.
"It would be in one centralized location and these players go there and they keep their football life afloat for another few months or another season," Savage said. "And maybe they show enough to play in the developmental league the next spring. Or maybe they get discovered for the NFL."
One major caveat would be the status of the players. Would they be NFL Players Association members? What sort of medical coverage would they have? What would their salaries be?
Savage believes the league, the union and the American Football Coaches Association — the organization for college coaches — could work out a strategy that would lead to a developmental league by the end of the decade, perhaps much sooner.
"I think it could be a really neat thing and can help a lot of players," he said.
Rams coach Jeff Fisher, co-chairman of the NFL's influential competition committee, agrees.
"There's been discussions over the last couple years. I don't know what direction it's going, but I think we have a need for it," Fisher said. "I think it would be beneficial from a young players' standpoint. ... if you have to make an outside roster move to get somebody that's in shape that you can evaluate on film."
Vincent, naturally, is in a position to help bring a league, and an academy, into existence.
"If it is something sustainable and it is good for the sport, and we can make it work," Vincent said, "it's worth pursuing."
___
AP Sports Writers Will Graves and R.B. Fallstrom and freelance writer George Henry contributed to this story.
___
AP NFL website: www.pro32.ap.org and www.twitter.com/AP_NFL