Steph Curry says chances are 'pretty good' he'll play in Game 3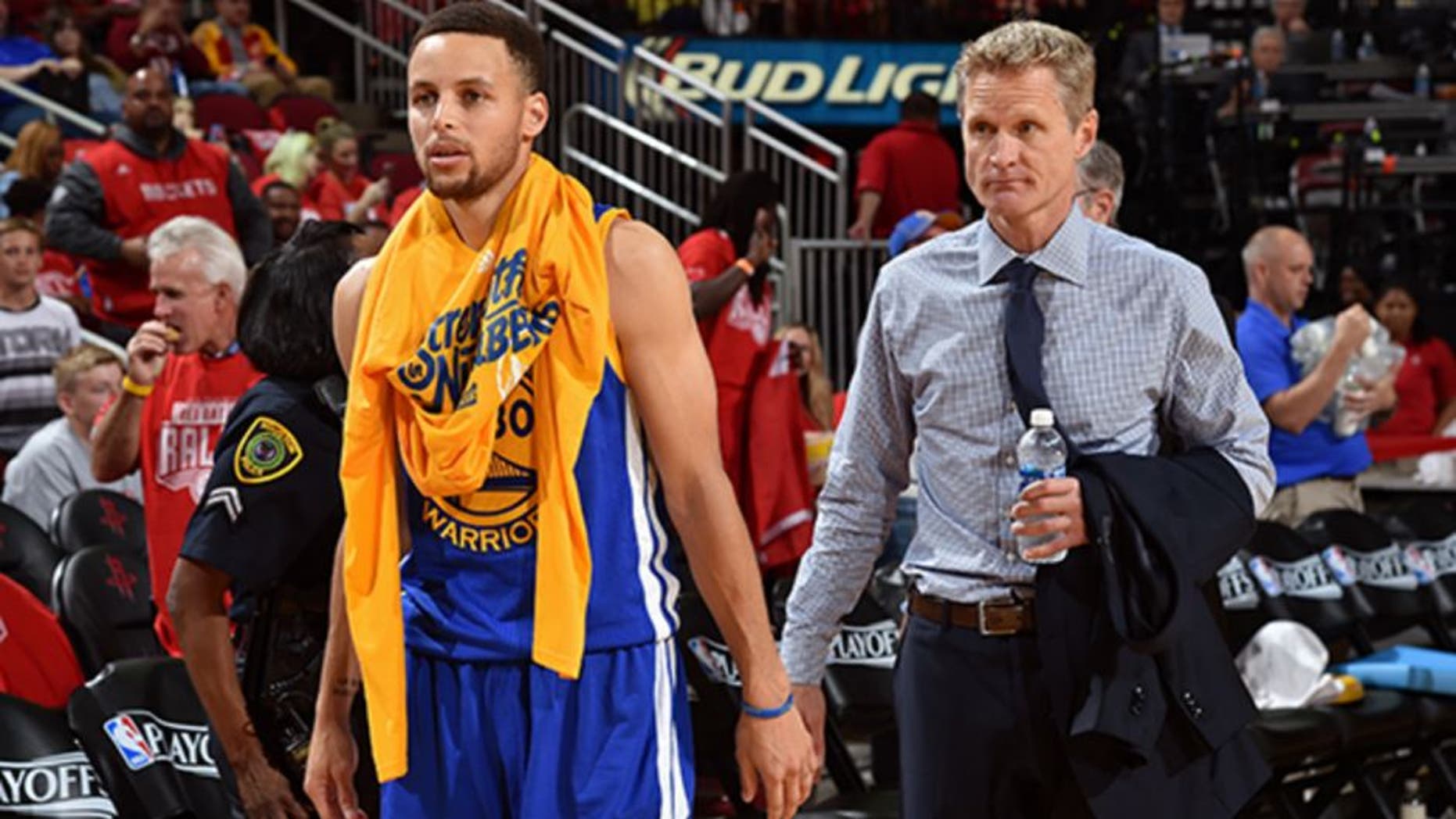 It's been just over a week since Golden State Warriors star Stephen Curry went down with a sprained MCL against the Houston Rockets.
Suffice to say the presumptive MVP is itching to get back.
The team originally said he'd be re-evaluated in two weeks, but Curry said Sunday night that he feels "pretty good" about a potential return for Game 3.
He did some shooting without movement on Saturday, but expects to be able to do more very soon.
In a sideline interview with ESPN during a Game 1 win over the Portland Trail Blazers in their second-round series, Curry said he hopes to get cleared on Monday to resume some light shooting and drills. If all goes well from there, he said "I'll do everything I can this week to make (playing in Game 3) happen."
Game 3 is Saturday in Portland.